Credit Order
---
Step 1
Select customer for which credit order will be processed and press the Customer Info is OK button.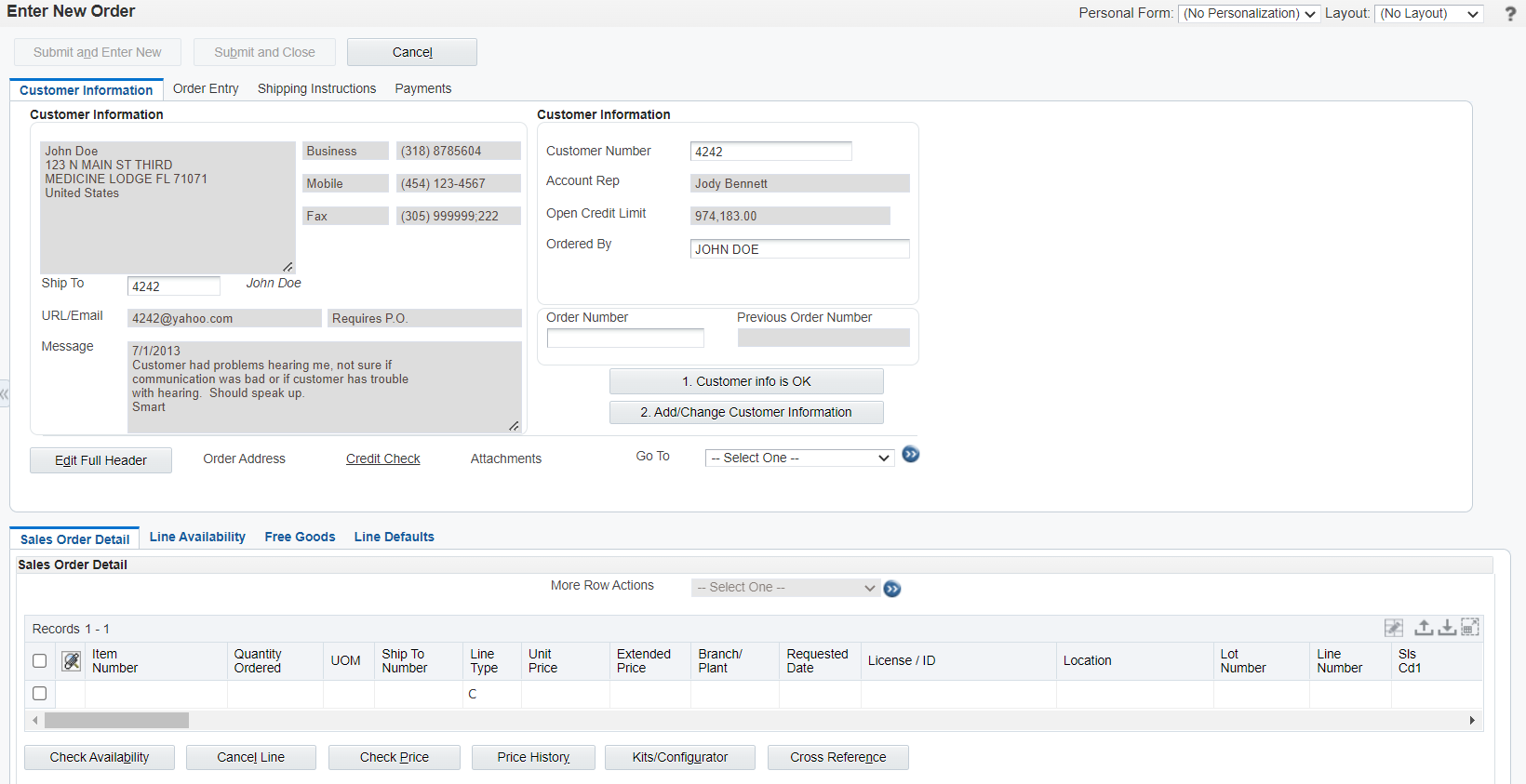 Step 2
Now, you can either manually key the items for return or you can use standard JDE Credit Memo functionality to choose the items for return from a history order.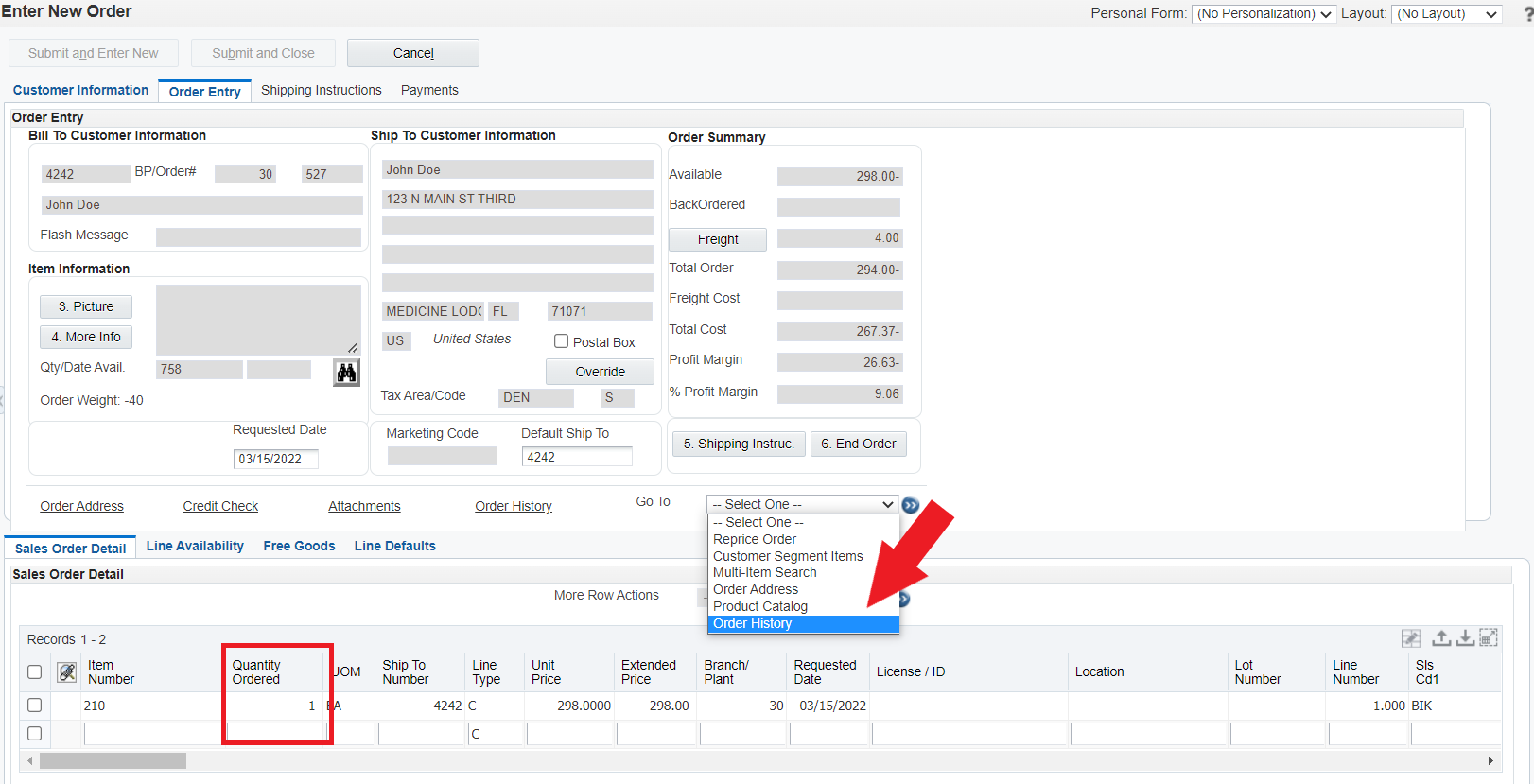 Step 3
Enter any special Instructions for credit order.
Step 4
On the payment screen choose your payment method. Pressing the Credit Card button will allow you to selected a credit card to be used for the refund as needed.
Step 5
Once you have entered the payment information necessary for the order you can press the Submit And Enter New or Submit And Exit button to complete the order. Pressing the Cancel button will close the order you are working in without saving any information.
Read Next
This Section Also Contains