Avalara Tax Connector
Automate sales and use tax compliance
processes with AvaTax and SmarterCommerce
Easily connect AvaTax and JD Edwards
with SmarterCommerce
Native JD Edwards integration
The SmarterCommerce Connector supports full JD Edwards connectivity to address your sales tax, use tax, value-added tax and exemption certificate needs across all major JD Edwards modules including Sales Order Management , Accounts Receivable, Procurement, Accounts Payable, Contract/Service Billing and more.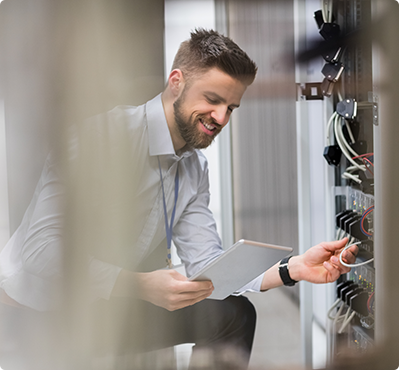 Precise tax rates
Guarantee that your customers are charged the correct sales tax rate for each transaction using AvaTax's precise tax information supporting over 12,000+ tax jurisdictions using geolocation technology.
Seamless sales tax exemption support
Set up and manage customer sales tax certificates and exemptions with the advanced configurable options that are offered in AvaTax.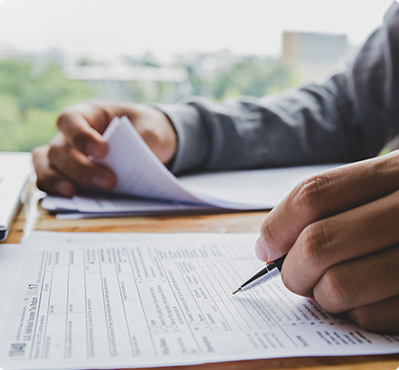 SmarterCommerce Capabilities
Address sales, use and value-added tax requirements with Avalara leading cloud-base tax compliance platform, and JD Edwards ERP with the SmarterCommerce AvaTax Connector.
GEOCODING TECHNOLOGY
Support for geocoding technology for precise tax calculations based on valid addresses or the entry of ship to latitude and longitude.

SALES, USE AND VALUE-ADDED TAX CALCULATION
Support for sales tax, use tax and VAT calculations across numerous countries.
SALES TAX EXEMPTION

Configuration of tax exemptions per line item, customer, reason code, or valid state tax exemption certificate.
DOCUMENT LEVEL PROCESSING

Support for document-based tax calculation to address proper taxation in jurisdictions with maximum sales tax on certain transactions.

TRANSACTION PROCESSING CONTROLS

Management and control of AvaTax warning errors along with full transaction auditing and transaction retry and reprocessing features.

Download the AvaTax connector datasheet to learn more.

Easily tracking sales tax
across 14 states
Because of a growing salesforce across many states, Darley faced challenges related to changing tax rules and rates. With nexus in 14 states, they needed a way to easily track sales tax calculations, compliance and tax exemption certificates across a growing number of tax jurisdictions.
Getting started with Avalara
AvaTax connector
1
Tell Us About
Your Project
2
Implement and
Configure
SmarterCommerce
Once you get in touch with our experts you can launch your tax connector solution in as little as 45 days. We can create a platform that leverages your JD Edwards investment, streamline your customer service activities, and realize value almost immediately.
CONNECT WITH AN EXPERT