Simplifying
Retail Commerce
Connected commerce enabling
omnichannel customer experiences
Power your retail operations without compromise
SmarterCommerce Retail is an intuitive retail platform with robust connectivity to JD Edwards so store associates are empowered to service complex B2B customer relationships as well as quickly consult and checkout a walk-in B2C customer with complete omnichannel enablement.

CONNECT WITH AN EXPERT
Flexible retail technology options to
serve your customers.
SmarterCommerce Retail allows customers the freedom to select retail technology that best aligns with their store operations and customer service needs.
Deploy on a standard PC or MAC touch-screen desktop, laptop, or tablet.
Peripheral integration to cash drawer, bar-code scanners, display poles/device and thermal printers.
Payment terminal integration with Braintree Payments and Computop leveraging with a broad assortment of Verifone and CCV payment devices.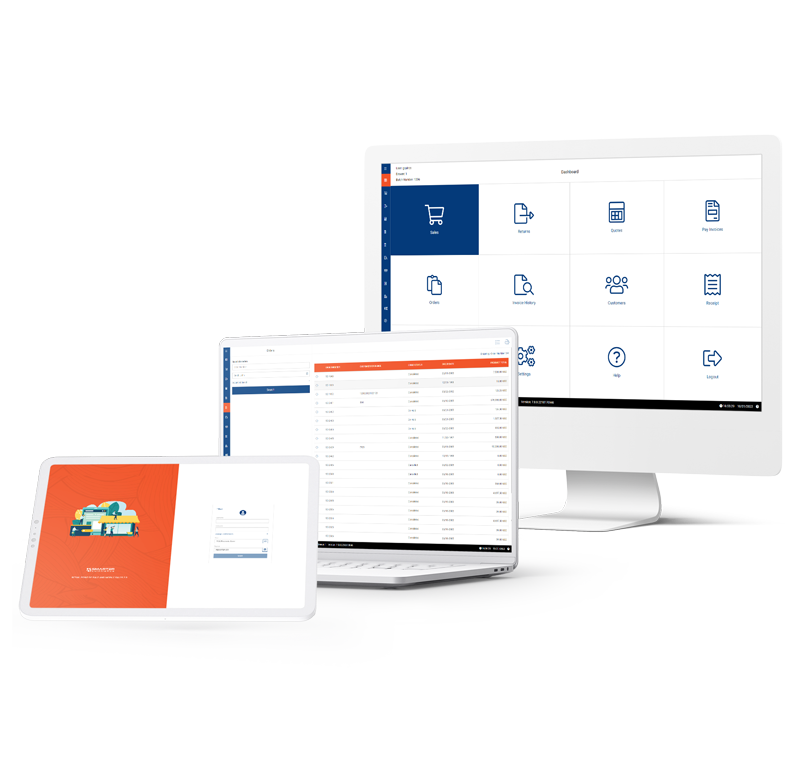 Safe and convenient payments
Respond to how your customer wants to pay by offering multiple payment methods including credit/debit cards, PayPal, Apple Pay, Google Pay, Venmo and other payment options together with devices that fit your strategic goals, while also ensuring security for all transactions
SmarterCommerce Capabilities
LOYALTY AND REWARDS
Encourage repeat purchasing with complete loyalty and rewards management system.
PROMOTIONAL CODES
Create and launch discounting/coupon code to drive additional sales.
QUOTE REQUESTS
Customer driven build and request quote that can be reviewed and approved in JD Edwards.
ENRICHED PRODUCT CONTENT
Provide sales associates extensive product information with description, images, technical details or supporting documents.
CROSS BRANCH SHOPPING & INVENTORY VISIBILITY
Shop from one store to the next, checking inventory and ordering between stores.
BUY ONLINE, PICK UP IN STORE (BOPIS)/ CLICK AND COLLECT
Deliver BOPIS capabilities natively supported with SmarterCommerce Ecommerce for omnichannel experiences.
RMA-RETURN PROCESSING
Accept customer returns with simple process of scanning receipt and processing.
SHIP TO CUSTOMER FROM STORE
Ship product from store to customer ship-to.
SAVE ORDER FOR LATER
Browse store and save order for when customer is ready to checkout.
ORDER NOTES
Insert comments at order level for instructions.
EMAIL AND PRINT RECEIPT
Order receipt printed and emailed to customer.
SALES ASSOCIATE USER AND PERMISSIONS MANAGEMENT
Assign and manage associate permissions to fit their role.
END-OF-DAY PROCESSING
Close out registers and complete reconciliation and reporting processing.
CENTRALIZED REPORTING
Store and analyze all retail data in central JD Edwards reporting engine.
STORE OR BRANCH MANAGEMENT
Manage register level configurations and settings across branch network from one central administrative back-end.
CATALOG MANAGEMENT
Organize and display products and enriched JD Edwards information into dynamic catalogs.
JD EDWARDS INTEGRATION/EXTENSIBILITY
Real-time and out-of-the-box integration to JD Edwards EnterpriseOne for all business data and processes including extensibility for custom JD Edwards data and logic.
ON-PREMISE AND HYBRID CLOUD DEPLOYMENT
Deploy SmarterCommerce with on-premise or cloud-hosted servers.
MULTI-ENABLED
Support for international commerce scenarios with comprehensive multi-enabled capabilities for multiple websites, currencies, languages, companies and more.
MOBILE-ENABLED EXPERIENCES
Seamlessly leverage in-store retail solutions on large PC screens or mobile tablets.
Download the retail datasheet to learn more.
Centralized Management
Take care of retail store set up, price changes, inventory allocation and much more from the one place your team already utilizes to manage all of this date, your JD Edwards system.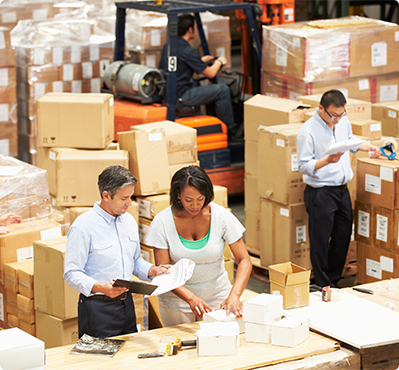 Leverage a real-time view of retail store sales and operations location activity and sales with transactional activity flowing into JD Edwards allowing the use native reporting and analytics tools.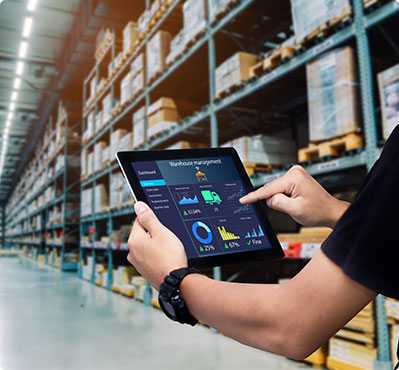 Drive omnichannel retail scenarios leveraging centralized, cross-channel product content, pricing and promotions and real-time inventory management.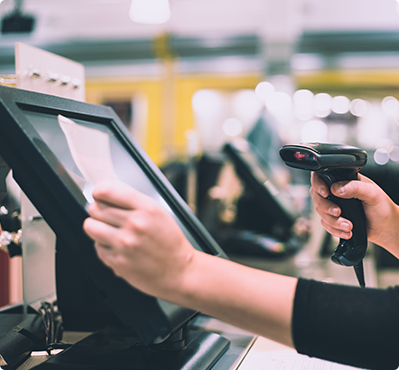 Omnichannel Across 400+ Stores
for Linde Gas & Equipment

With SmarterCommerce, Linde is able to offer their customers a world-class ecommerce platform that features real-time inventory availability, accurate pricing for B2B customers, and in-store product availability. Additionally, over 400 retail branches can leverage the power of omnichannel with SmarterCommerce Retail.
READ THE STORY
Partnering with SmarterCommerce
is as simple as...
2
Define a Tailored
SmarterCommerce
Path Forward
3
Implement,
Configure and Define
the Experience
Get in touch with one of our experts to discuss your business goals and
unique project challenges. You'll walk away with a clear understanding of how we can support
your project scope, timeline, and investment expectations.