Online Customer
Payments
Electronic invoice presentment
and payment portal
Facilitate customer payments
Empower your customers to complete payments through a branded portal available on a 24/7 basis. Customers can manage invoice payments, setup autopay processing, download invoice copies, check order and payment status and so much more.
CONNECT WITH AN EXPERT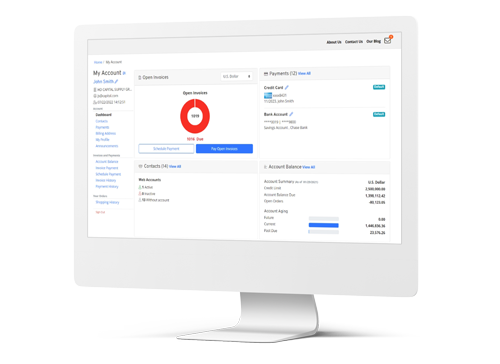 Download the payments datasheet to learn more.
Streamline B2B payments
Invoice payments online
Provide an online payment experience for your customers that empowers them to make invoice payments with their preferred payment type.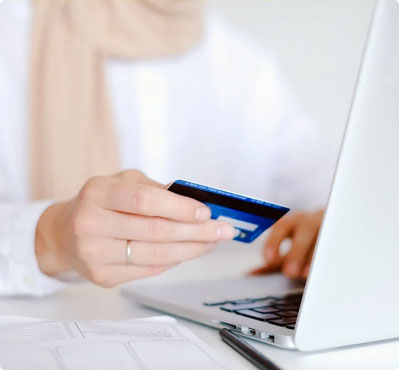 Simplify accounting
SmarterCommerce automates payment reconciliation and automatically closes out the receivable invoices with the power of JD Edwards connection.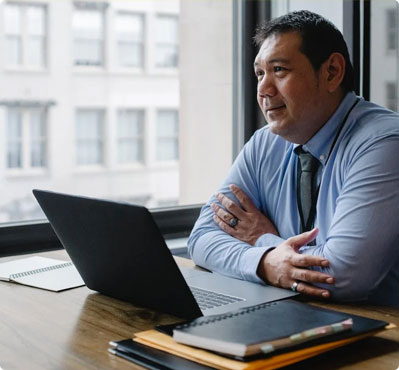 Customer managed account
Customers can self-manage credit cards and bank accounts on file, company user permissions, and view account balance.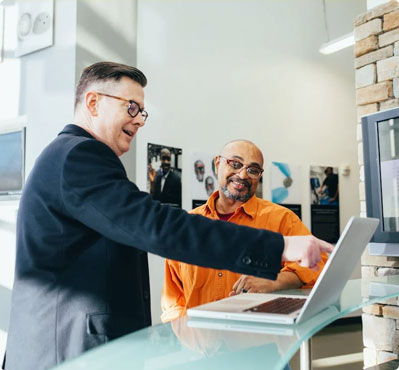 Autopay for peace of mind
Equip your customers with the ability to set and forget automatic payments. Set payment for a future date, recurring or one-time, for specific invoices or a blanket amount.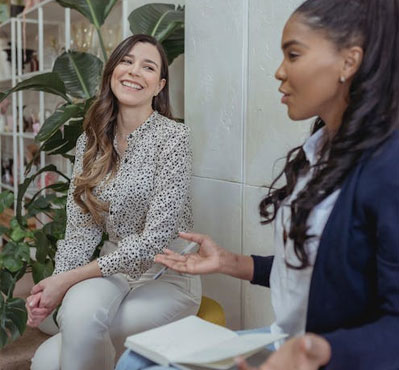 Collect tenant payments online
SmarterCommerce Epayments addresses commercial real-estate specific requirements, allowing for organizations to collect lease and rental payments and additional fees through the tenant portal.
Offer ACH and credit card autopay capabilities
Provide visibility to lease details
Communicate important tenant announcements
Getting started with
SmarterCommerce Epayments
1
Tell Us About
Your Project
2
Implement and
Configure
SmarterCommerce
Once you get in touch with our experts you can launch your connected payments solution in as little as 45 days. We can create a platform that leverages your JD Edwards investment, streamline your customer service activities, and realize value almost immediately.
CONNECT WITH AN EXPERT