Create Commerce
Experiences across
all Sales Channels
Content and commerce from
one unified platform
Launch ecommerce without the headaches
For traditional B2B organizations that are launching direct to consumer (D2C) ecommerce, the introduction of new processes and data is a hassle. SmarterCommerce leverages your ERP as the starting place for creating a customer journey so your team can focus on a successful ecommerce strategy and not managing data and processes.
CONNECT WITH AN EXPERT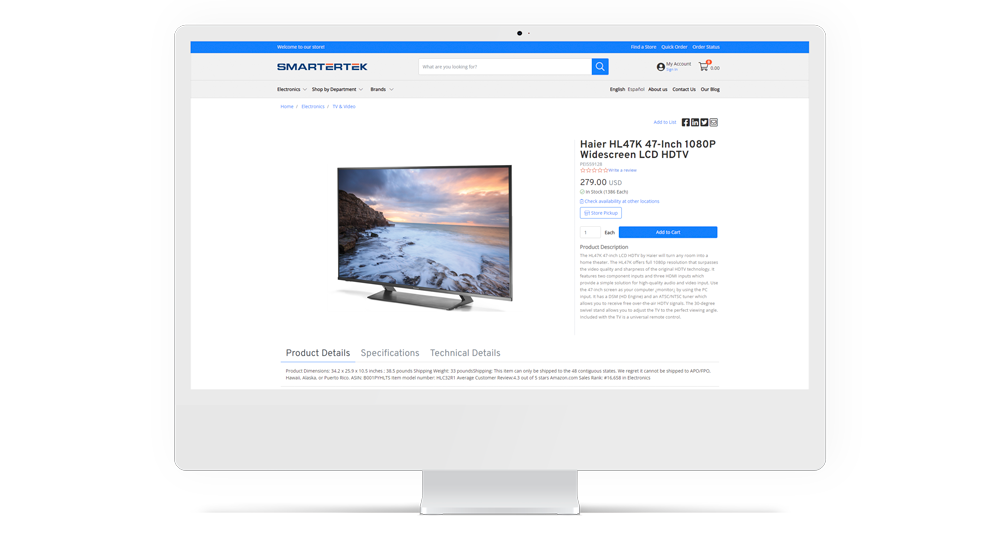 Why invest in B2C Ecommerce?
Increase your reach and nurture customers in new customer segments using a direct to consumer strategy that is proven to grow sales in addition to your B2B channel, all while allowing you to control how consumers experience your brand.
SmarterCommerce Capabilities
Extensive capabilities to engage customers and facilitate the online shopping experience
CUSTOMER-SPECIFIC PRICING
Deliver real-time integration to Advanced Pricing so customers always see their preferred pricing, with included price breaks and discounting.
ENTERPRISE SEARCH
Provide customers an intuitive search and discovery experience for B2C shopping with rich auto-complete search, search suggestion and curated search results.
PRODUCT RECOMMENDATIONS
Dynamically generate AI-driven recommended products for customers based on behavior and promotions.
LOYALTY AND REWARDS
Encourage repeat purchasing with complete loyalty and rewards management system.
PROMOTIONAL CODES
Create and launch discounting/coupon code to drive additional sales leveraging capabilities for single-use promotion codes and effectivity dating.

MATRIX ORDERING
Support for product color/size product options with drop down or grid formats.
WISH LISTS
Browse items and add to save to a wish list(s) with friendly nicknames for checkout at a later time.
KITS AND BUNDLING
Combine multiple items into a kit or bundling offering with included kit items and customer-selected option kit items.

MULTIPLE PAYMENT TYPES
Pay with credit card, PayPal, or alternative payment types like Google Pay, Apple Pay and PayPal's Pay-in-4 buy now, pay later option.

INTUITIVE CHECKOUT LAYOUT
Enable shopping cart and checkout experiences designed to drive sales conversion and minimize cart abandonment.
FLEXIBLE SHIPPING OPTIONS
Allow the multiple shipping options like order pickup, FedEx, UPS, or USPS shipping.
CATALOG MANAGEMENT
Organize and display products and related content with dynamic, customer/group-specific catalogs for a personalized experience and a streamlined ordering experience.
PRODUCT CONTENT MANAGEMENT
Create and manage product and website content in Sitefinity DXP/CMS to create personalized customer experiences.
CHANGE WORKFLOW APPROVAL
Ensure delivery of reviewed/approved content including catalog and product information leveraging content workflow, multi-tier approvals and effective date content publishing.
PERSONALIZATION & USER SEGMENTATION
Dynamically promote user-specific experiences on the webstore with behavioral, transactional or demographic data.
CUSTOMIZABLE USER EXPERIENCE AND BRANDING

Extensible user experience and front end design flexibility with the power of Sitefinity CMS.
JD EDWARDS INTEGRATION/EXTENSIBILITY
Real-time and out-of-the-box integration to JD Edwards EnterpriseOne for all business data and processes including extensibility for custom JD Edwards data and logic.
MULTI-ENABLED
Support for international commerce scenarios with comprehensive multi-enabled capabilities for multiple websites, currencies, languages, companies and more.
MOBILE-ENABLED WITH RESPONSIVE DESIGN
Webstore dynamically adjusts to optimal layout for any screen size - tablet, phone, laptop or desktop.
Download the ecommerce datasheet to learn more.
Unite content and commerce
SmarterCommerce works together with Sitefinity DXP to create outstanding digital experiences. Through this unified approach, marketing and IT users are empowered to manage the entire digital presence from one platform and extend power of DXP to ecommerce.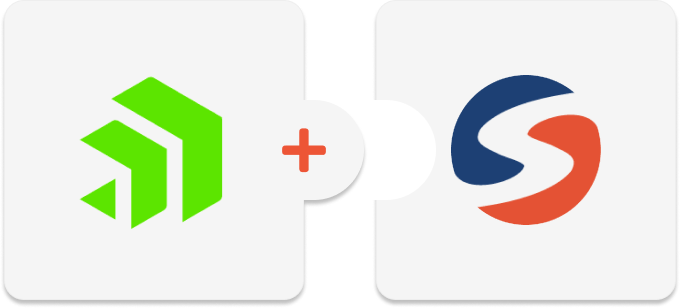 From idea to industry leader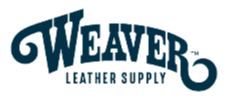 Weaver Leather manufactured and distributed leather and related goods to a network of B2B customer. They decided to take the leap and go D2C, but needed a platform that would work with their ERP, but also feature strong Ecommerce and DXP capabilities.
After years of B2C ecommerce success, Weaver Leather now runs seven ecommerce sites targeting different customer segments, each with unique site branding. SmarterCommerce and Sitefinity both contribute to the success and scalability of Weaver's ecommerce strategy.
SEE OUR WORK
Harness the power of AI
Let artificial intelligence (AI) do the impossible work of predicting a customer's next move through enterprise search, product recommendations, and personalized content on a real time basis.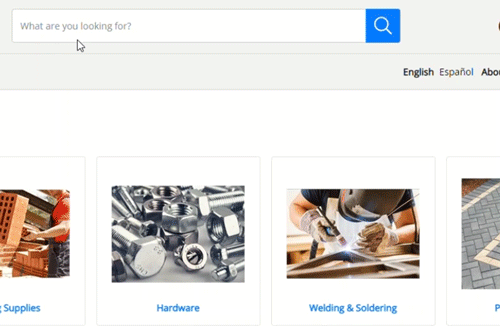 Partnering with SmarterCommerce
is as simple as...
2
Define a Tailored
SmarterCommerce
Path Forward
3
Implement,
Configure and Define
the Experience
Get in touch with one of our experts to discuss your business goals and
unique project challenges. You'll walk away with a clear understanding of how we can support
your project scope, timeline, and investment expectations.