Payments in One
Simple Solution
Automate payments and collections
across all sales channels
Streamlining payment processing through the
power of connection for over 20 Years
SmarterCommerce Payments for JD Edwards enables businesses to offer a wide array of payment options to their customers. With SmarterCommerce, your customers can complete orders or pay invoices with credit and debit cards, ACH or EFT transfers and alternative payments such as Apple Pay, Google Pay and Venmo, all with a seamless connection to your JD Edwards ERP platform.
CONNECT WITH AN EXPERT
Prioritize payment security
ENCRYPTED
CARDHOLDER DATA
SmarterCommerce has been built from the ground up to help your team prioritize payment security. No sensitive card-holder data is stored in JD Edwards or in the SmarterCommerce Cloud to help simplify compliance.
CONNECT WITH AN EXPERT
SmarterCommerce Capabilities
Handle specialized requirements to simplify payments, streamline operations and drive savings.
CREDIT CARD SURCHARGE PROCESSING
Enable additional fees for credit card transactions to offset merchant processing fees while offering customers no costs alternatives for payment.

LEVEL 2/3 PROCESSING
Pass through Level 2 and Level 3 data to your processor enabling greatly-reduced processing fees for Level 2 and 3 as well as large ticket savings.

FRAUD PROTECTION
Incorporate a fraud prevention strategy with advanced detection capabilities to greatly reduce the risk from fraud-related chargebacks.

AUTOPAY
Schedule future payments for specific amount or set up auto pay processing to allow your customers to pay outstanding invoices before the due date with credit card or ACH and EFT transfers.

ACCOUNT UPDATER
Refresh customer card of file data through account updater automation to reduce customer service costs and avoid possible lost sales.
Download the payments datasheet to learn more.
Global reach and
rapid return-on-investment (ROI)
SmarterCommerce Payments can support all industries with multi-enabled capabilities to support global payments in over 50 countries and numerous currencies. Whether your project is a global payments initiative, or a U.S./Canada implementation requiring a rapid deployment, SmarterCommerce can provide the solution and deliver an exceptional ROI.
SEE OUR WORK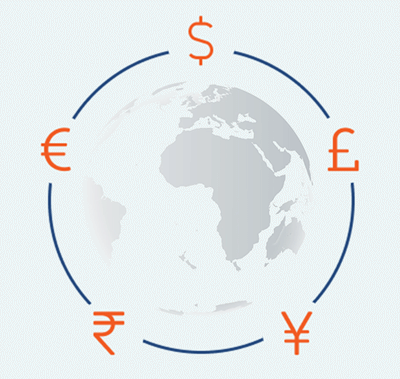 Seamless payment experiences
for JD Edwards
Sales order entry
Allow customers to complete sales orders with a credit card on file, with a new credit card, and even allow customers to complete credit card entry process in response to an email or SMS message.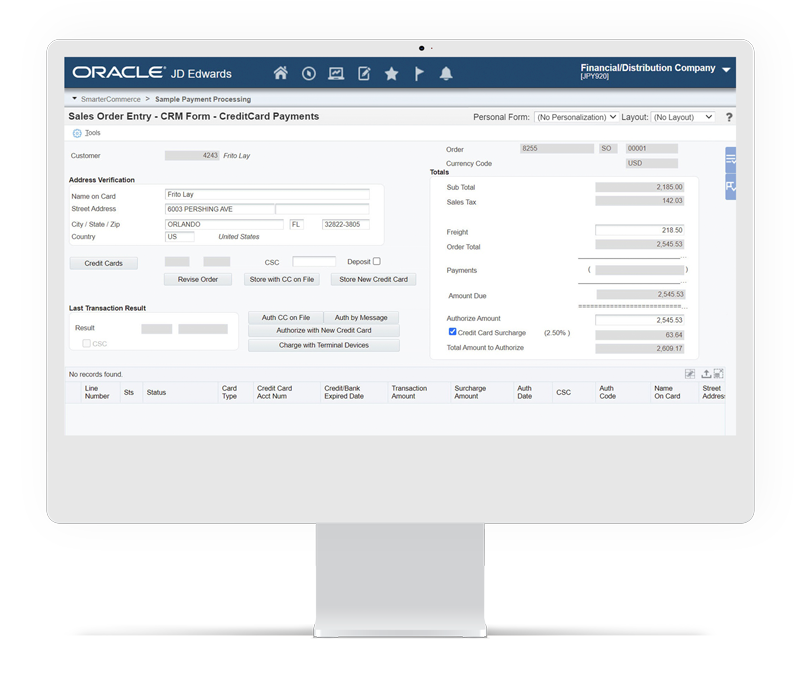 Invoice collection
Enable collection for open invoices with a credit card or ACH/EFT transaction, and proactively email or message customers reminders for the payment of invoices due via a secure payment page.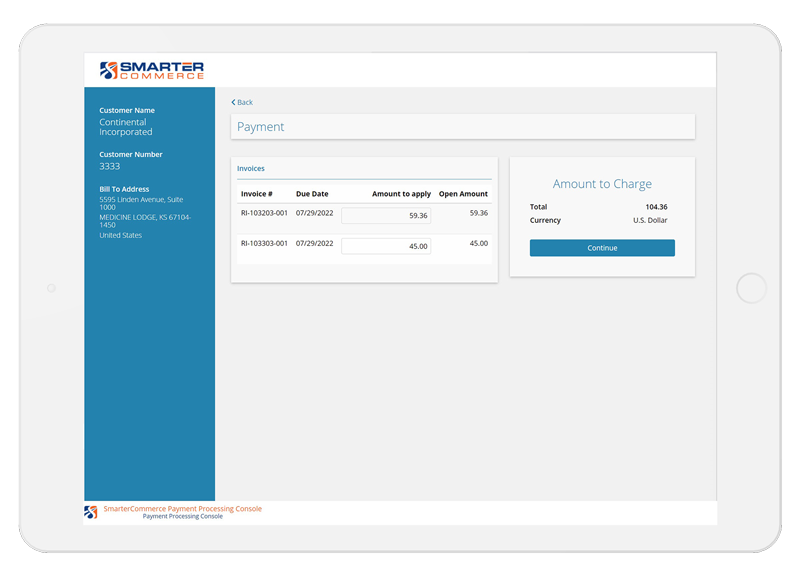 B2B payment portal
Empower your customers to help themselves through an online payment portal where they can view open invoices, make payment, and view account level information.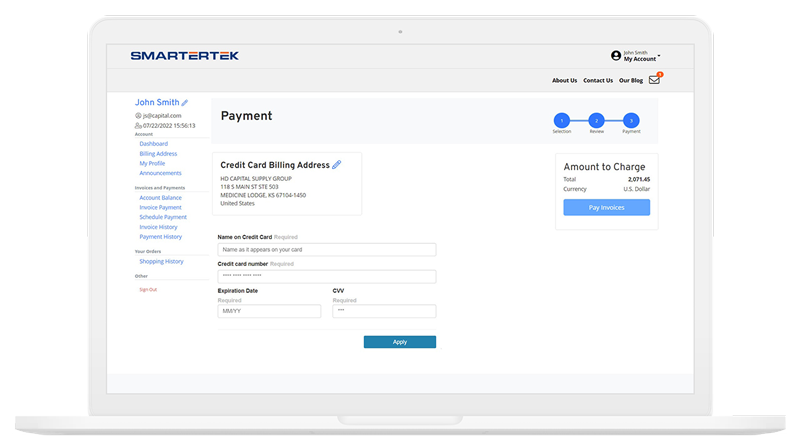 Ecommerce Integration
Use SmarterCommerce APIs to leverage the benefits of JD Edwards payment connection on any 3rd party ecommerce platform, such as Magento, Salesforce Commerce, Oracle Commerce and others.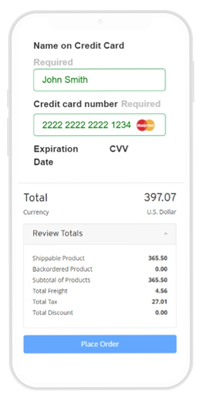 Touchless B2B payments anywhere, anytime
SmarterCommerce Epayments is an electronic invoice presentment and payment portal to equip your customers with the tools to pay you, benefiting from JD Edwards connection for simplifying management.
LEARN MORE
Pay-By-Message
AUTHORIZE BY EMAIL/SMS
Instead of receiving credit card information over the phone, this capability allows customer to receive an email or SMS containing an encrypted link to a payment page to enter credit card information themselves.
INVOICE PAYMENT BY EMAIL/SMS
Proactively message customers an email or SMS so they can view all outstanding invoices, select invoices to pay with credit card or ACH, and automatically close out the receivable in JD Edwards.
Getting started with SmarterCommerce payments
1
Tell Us About
Your Project
2
Implement and
Configure
SmarterCommerce
Once you get in touch with our experts you can launch your connected payments solution in as little as 45 days. We can create a platform that leverages your JD Edwards investment, streamlines your customer service activities, and realizes value almost immediately.
CONNECT WITH AN EXPERT