Simplifying
B2B Ecommerce
Digital commerce that prioritizes
your customer needs
Simplify the complex and provide a unique experience for each customer
B2B businesses often struggle to manage complexity while also providing an outstanding digital commerce experience. Successful B2B ecommerce starts with recognizing that ERP integration is critical.

SmarterCommerce connects with JD Edwards to unite data and business logic with our world-class B2B ecommerce solution so that your customers can be confident they are interacting with reliable information.
CONNECT WITH AN EXPERT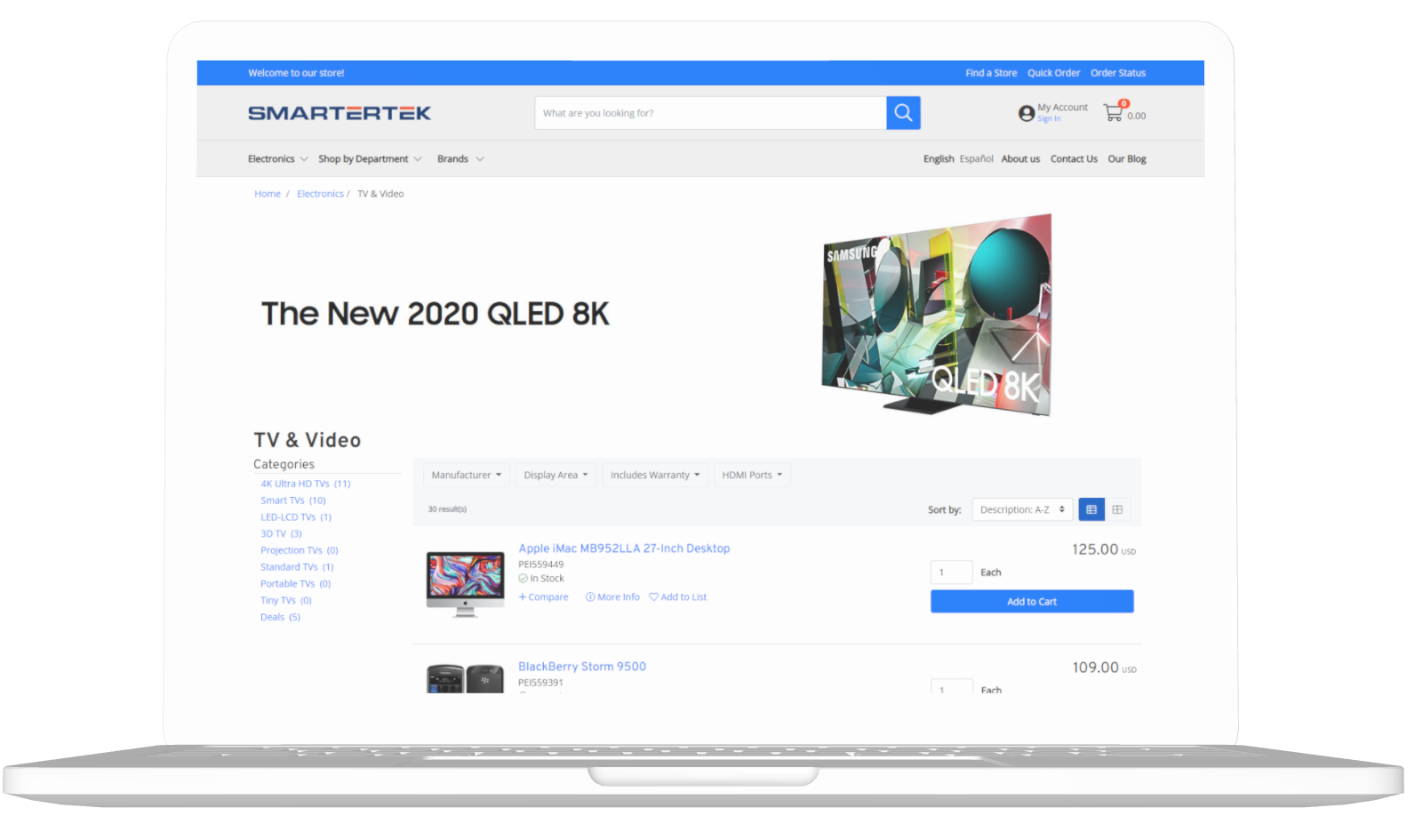 Why invest in B2B Ecommerce?
IMPROVE CUSTOMER
EXPERIENCE
REDUCE CUSTOMER
SUPPORT COSTS
Reduce the workload on sales and customer service teams by providing customers the ability to self-service their needs on a digital platform addressing their account questions, placing orders and making payments without engaging field sales or customer service.
When you launch a SmarterCommerce digital commerce platform, your sales and customer service teams can focus on expanding into new markets and target customer segments to grow your business while SmarterCommerce delivers 24/7 customer service.
SmarterCommerce Capabilities
Tailor to your B2B Ecommerce solution with comprehensive capabilities and
the flexibility to align with your business requirements
CUSTOMER-SPECIFIC PRICING
Deliver real-time integration to Advanced Pricing so customers always see their negotiated pricing and contracted price agreements and discounting.
ENTERPRISE SEARCH
Provide customers an intuitive search and discovery experience for B2B shopping with rich auto-complete search, search suggestion and curated search results.

QUICK ORDER/IMPORT ORDER
Build and place orders with a simplified ordering grid, or easily upload order information an Excel import template with full support for cross-references to your customers' product numbering.
SALESFORCE AUTOMATION
Increase field sales and customer service productivity by enabling order entry and customer service on behalf of customers from any mobile device or PC

QUOTE MANAGEMENT
Enable customer-driven quote requests, modification and acceptance processes with connection to JD Edwards for sales team response and processing.

PRODUCT LIST
Enable customers to build and manage multiple collections of products with customer-assigned naming to enable easy repeat ordering and management.
CONFIGURE, PRICE, QUOTE/ORDER (CPQ)

Empower customers to order configured products with options selection and and dynamic rules validations to ensure orders are valid and ready for assembly or for submission to manufacturing.
MULTIPLE PAYMENT TYPES
Pay with credit cards, ACH and EFT transfers, PayPal or place an on-account order for customers with assigned credit limit and terms.
INVOICE PAYMENT
View, download, and pay open invoices 24/7 with a credit card or ACH/EFT payment including future scheduling of payments and even auto-pay capabilities to automate customer payments.

HISTORICAL ORDERS
Browse detail level information from past orders dating as far back as desired.
ACCOUNT MANAGEMENT
Manage complex B2B customer relationships including parent customer accounts, multiple bill-to and ship-to accounts as well as customer self-management of their employee users.
USER PERMISSIONS
Assign and manage user access to empower customers' users with their respective responsibilities and B2B portal functions.
CATALOG MANAGEMENT
Organize and display products and related content with dynamic, customer/group-specific catalogs for a personalized experience and a streamlined ordering experience.
PRODUCT CONTENT MANAGEMENT
Create and manage product and website content in Sitefinity DXP/CMS to create personalized customer experiences.
DOCUMENT MANAGEMENT
Upload, organize and display product-related documentation.
CONTENT WORKFLOW AND APPROVALS
Ensure delivery of reviewed/approved content including catalog and product information leveraging content workflow, multi-tier approvals and effective date content publishing.

JD EDWARDS INTEGRATION/EXTENSIBILITY
Real-time and out-of-the-box integration to JD Edwards EnterpriseOne for all business data and processes including extensibility for custom JD Edwards data and logic.

NATIVE DXP/CMS INTEGRATION
Unified content and commerce with leading Progress Sitefinity DXP integration enabling creation tailored and personalized B2B customer experiences.

FLEXIBLE DEPLOYMENT
On-premise or hybrid-cloud deployment and hosting of webstore servers.
MULTI-ENABLED
Support for international commerce scenarios with comprehensive multi-enabled capabilities for multiple websites, currencies, languages, companies and more.
MOBILE-ENABLED WITH RESPONSIVE DESIGN
Webstore dynamically adjusts to optimal layout for any screen size - tablet, phone, laptop or desktop.
Download the ecommerce datasheet to learn more.
Digital commerce
on-premise or cloud-hosted
SmarterCommerce Ecommerce can run on-premise along your existing JD Edwards infrastructure, hosted in the cloud with a provider of your choice, or our cloud partner like Amazon Web Services (AWS) or Microsoft Azure.
CONNECT WITH AN EXPERT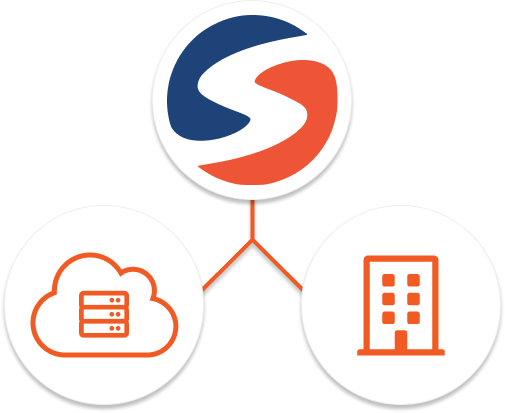 Accomplish even more with applications and integrations
We know that your needs are as unique as your business. Over the years, we have partnered with customers to extend SmarterCommerce capabilities to work with leading industry solutions to support their business requirements in such areas as:
Reviews and Loyalty
CPQ Integration
Email Marketing Automation
UPS/Fedex Shipping
Enterprise Search
Sales and Use Tax
Product Information Management (PIM)
E-Procurement and Punchout Catalogs
Business Intelligence and Analytics
Product Recommendations
Online Chat and AI Chatbots
Single Sign-On (SSO) and Security
Becoming an Industry Leader
Chart Industries is a leading manufacturer of engineered equipment for the industrial gas, energy, and biomedical industries. They needed to replace their legacy systems with streamlined digital commerce solution to service customer ordering of replacement parts and support their rapid business growth.
The clear answer was a B2B ecommerce solution that leveraged existing customer contract pricing, order processes and inventory management through a seamless connection with JD Edwards.
Responding to their B2B requirements, SmarterCommerce successfully launched www.chartparts.com and https://eu.chartparts.com/ to serve customers across North America and Europe with their replacement parts needs.
SEE OUR WORK
Harnessing the power of Sitefinity DXP to enable B2B commerce
Create outstanding digital experiences with the power of Sitefinity DXP to serve your B2B customers with a user experience (UX) tailored to your business needs, providing enriched product content, and empowering marketing users to manage the digital experience from one unified platform.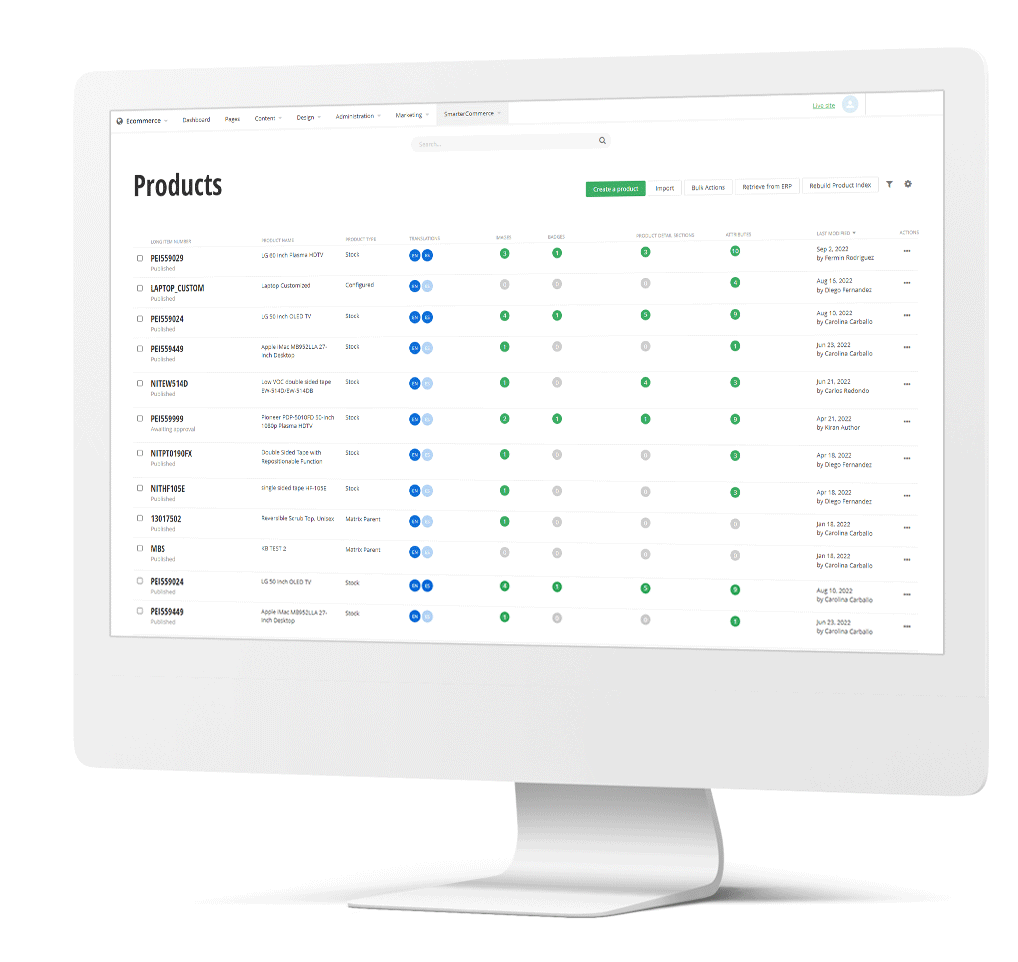 Partnering with SmarterCommerce
is as simple as...
2
Define a Tailored
SmarterCommerce
Path Forward
3
Implement,
Configure and Define
the Experience
Get in touch with one of our experts to discuss your business goals and
unique project challenges. You'll walk away with a clear understanding of how we can support
your project scope, timeline, and investment expectations.