Linde Gas & Equipment
B2B Omnichannel Success
Overview
Linde PLC is a $30B global producer and distributor of industrial gases. Linde Gas & Equipment (Linde) is a major U.S. subsidiary of Linde PLC and a leader in the distribution of industrial gases and welding equipment through its www.lindedirect.com website and network of over 400 branches across the U.S.
With highly complex distribution operations, and a growing need to replace and consolidate multiple legacy websites and its retail POS system, Linde began evaluating leading commerce solution. Leading ecommerce platforms were evaluated, including SAP Commerce, Salesforce, Oracle Commerce and others but SmarterCommerce was selected because of its breadth of required functionality and its connection to JD Edwards as the single source of truth for customer data and business processes.
With SmarterCommerce, Linde can offer their customers a world-class ecommerce and retail platform that features real-time inventory availability, accurate pricing for B2B customers, and real-time visibility to in-store product availability. Linde customers can also manage their gas cylinder rentals online and make online bill payments with a credit cards and ACH transfers.
SMARTERCOMMERCE SOLUTIONS LEVERAGED BY THIS CUSTOMER
Seamless sales channel integration is the key omnichannel success at Linde

"We went through a very lengthy evaluation of 5 or 6 key vendors in this space. From large ERP vendors down to point solutions. What we found was that the SmarterCommerce software was so well integrated with JDE, and it was already existing as a package, we said this is great we want to leverage something quickly"
"The fact that these orders that were created go directly into JD Edwards and the fact that the inventory get taken away and gets accounted for just means that everything is seamless."
Pete Casaza
IT Director
Seamless Omnichannel Commerce
With over 400 retail branches across the U.S., Linde Gas & Equipment's commerce strategy is focused on providing customers with a seamless omnichannel experience with online shopping and in-store customer service. This cross-channel approach empowers customers to order online and pick up in store, check inventory, manage cylinder rentals and pay invoices through whatever channel is most convenient.
With JD Edwards connection, all business data and processes are seamlessly flowing between sales channels to guarantee a consistent and reliable customer experience.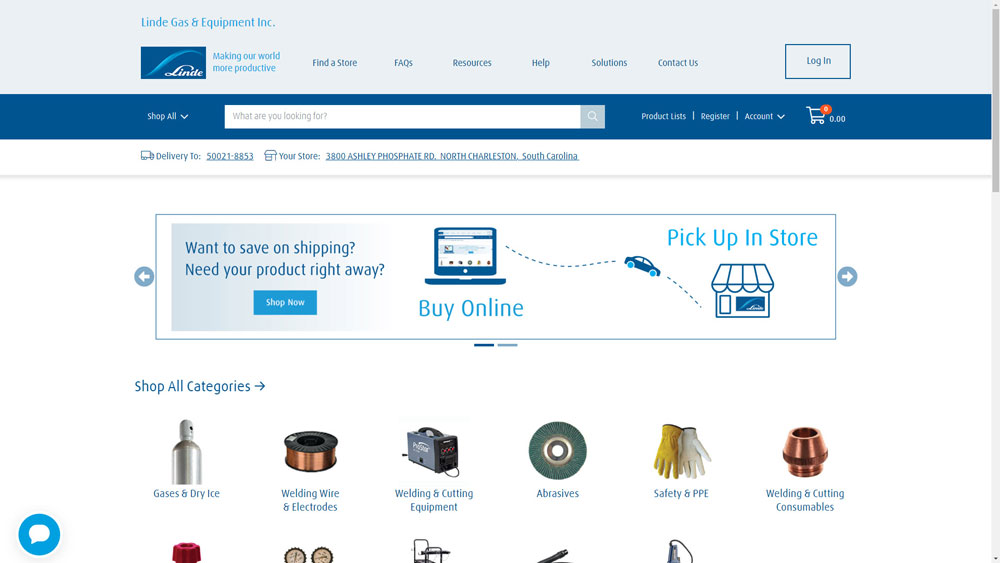 SEE THE SITE
Let's Find Your Perfect Solution
SmarterCommerce has collaborated with clients all over the world to provide them with the best possible solution for their JD Edwards system to thrive. Want to get started? Let's talk.
CONNECT WITH AN EXPERT