Weaver Leather
Multi-Brand Dealer Self-Service
Overview
Weaver Leather, founded in 1973, has grown to be a leading manufacturer of quality equine, livestock, pet, leather supply and arborist products. As a result of this growth and through a series of acquisitions, Weaver Leather needed an ecommerce strategy and solution that would seamlessly service a mixed customer base while also integrating to JD Edwards.

A tight integration with JD Edwards has allow the Weaver Leather team to maximize its investment and minimize reliance on third-party help. By leveraging Sitefinity CMS alongside SmarterCommerce, Weaver Leather can easily manage a B2B ecommerce portal as part of their larger ecommerce strategy.
SMARTERCOMMERCE SOLUTIONS LEVERAGED BY THIS CUSTOMER
B2B DIGITAL
ECOMMERCE
PAYMENT
PROCESSING

"We've had a great experience. I mean, as long as we've been with SmarterCommerce we've established some close relationships. A lot of these guys I would consider friends. We try to manage as much internally, but when we need the support from SmarterCommerce it's been a great experience."

Marshall Baird
Chief Information Officer
A Custom B2B Ecommerce Experience
Weaver Leather runs a portal for B2B customers to browse and purchase across all its brands from one dealer portal.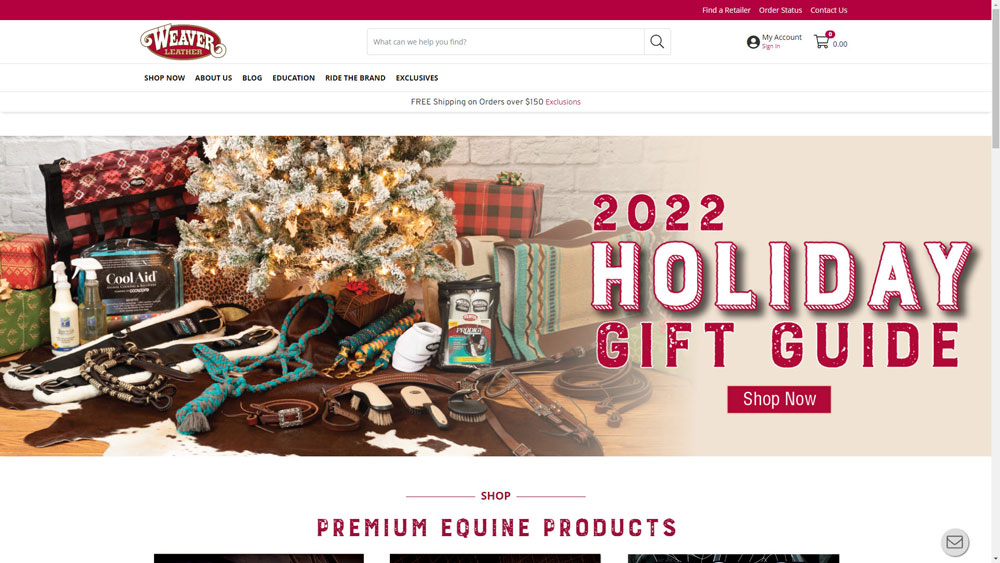 SEE THE SITE
Let's Find Your Perfect Solution
SmarterCommerce has collaborated with clients all over the world to provide them with the best possible solution for their JD Edwards system to thrive. Want to get started? Let's talk.
CONNECT WITH AN EXPERT