Sennheiser Electronic
Global B2B Dealer Portal
Overview
Sennheiser manufactures and distributes high fidelity audio equipment used by many of the world's leading icons in music and production and have created an industry standard for audio excellence. With a global network of dealers, Sennheiser needed a platform to engage with dealers to order products and manage their accounts online.
After leveraging SmarterCommerce, the Dealer Business Net Portal provides personalized product catalogs, supports ordering, quoting, availability checking, order/invoice/payment inquiry, dealer communications and account profile administration.
A key business challenge addressed by SmarterCommerce was supporting the Dealer Business Net Portal in 20 countries globally spanning the regions of North America, Europe and Asia Pacific with multi-language, multi-currency, multi-company, customer-specific catalogs and comprehensive integration with JD Edwards local country settings. The technical architecture was architected with high availability and scalability to meet Sennheiser's global website performance metrics.
SMARTERCOMMERCE SOLUTIONS LEVERAGED BY THIS CUSTOMER
B2B DIGITAL
ECOMMERCE
RETAIL POINT
OF SALE
PAYMENT
PROCESSING
"We rely heavily on JD Edwards, so that smooth integration was core to a lot of the decisions we made when we were looking for an ecommerce provider."
"Great customer service; that's one of the ways we differentiate in a space where there may be other competitors or customers doing the same thing. With the integration to JD Edwards, we can make sure that the pricing is consistent, the experience is consistent, and the product mix."

"We've had a great experience. I mean, as long as we've been with SmarterCommerce we've established some close relationships. A lot of these guys I would consider friends. We try to manage as much internally, but when we need the support from SmarterCommerce it's been a great experience."

Marshall Baird
Chief Information Officer
Salesperson Automation
Sennheiser sales representatives can also sign into the Dealer Business Net and designate a customer relationship upon customer creation. Sales representatives can then shop on behalf of a customer, view customer account details and historical orders.

This enables the Sales team to interact with a user- friendly interface for placing customer orders and supporting additional customer needs.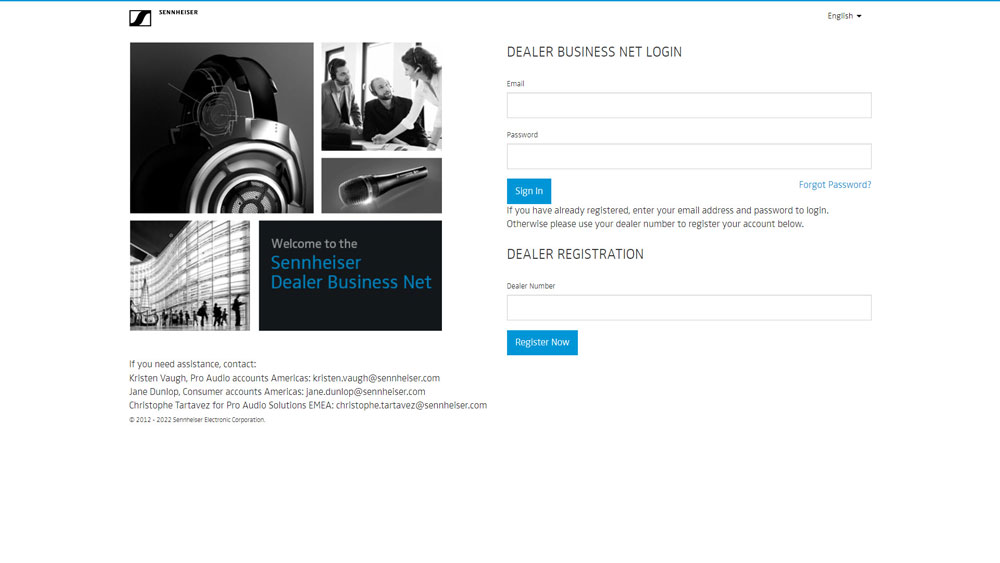 SEE THE SITE
Let's Find Your Perfect Solution
SmarterCommerce has collaborated with clients all over the world to provide them with the best possible solution for their JD Edwards system to thrive. Want to get started? Let's talk.
CONNECT WITH AN EXPERT