North American Plastics
24/7 Access to Broadest Plastics Product Line
Overview
North American Plastics is leading group of wholesale distributors for a diversified line of plastics solutions. Faced with the challenge of launching a B2B digital commerce platform for its customers, North America Plastics explored several traditional ecommerce solutions but was challenged by the lack of ERP connection for their JD Edwards platform. Recognizing the significant investment required to deploy a non-connected solution, North American Plastics chose SmarterCommerce's Ecommerce and leveraged its connected commerce capabilities for JD Edwards EnterpriseOne.
With SmarterCommerce, JD Edwards integration was in place within just a few days and the company was immediately able focus on the customer experience for its B2B brand websites and in just a few months launched their digital self-service platform.
As a result, the B2B websites are now able to serve customers 24/7 providing ordering capabilities, real-time inventory availability and contract pricing to its large U.S. and Canada customer base.
SMARTERCOMMERCE SOLUTIONS LEVERAGED BY THIS CUSTOMER
B2B Customer Service Delivered with SmarterCommerce Connected Commerce.
"Our SmarterCommerce Implementation Workshop started on Monday morning and by 2:30pm that afternoon we had ecommerce orders placed into JD Edwards which touts the seamless integration and capabilities together with an integrated with credit card solution."
Bob Sacheli
Chief Information Officer
Seamless Customer Payments with Multiple Payment Methods at Branches
North Amercian Plastics also utilizes SmarterCommerce Payments to handle credit card, check and cash payments across its network of branches in the U.S. and Canada. With real-time JD Edwards-connected payments, front office customer service is simplified and back-office activities are fully automated across the entire order to cash process in multiple currencies.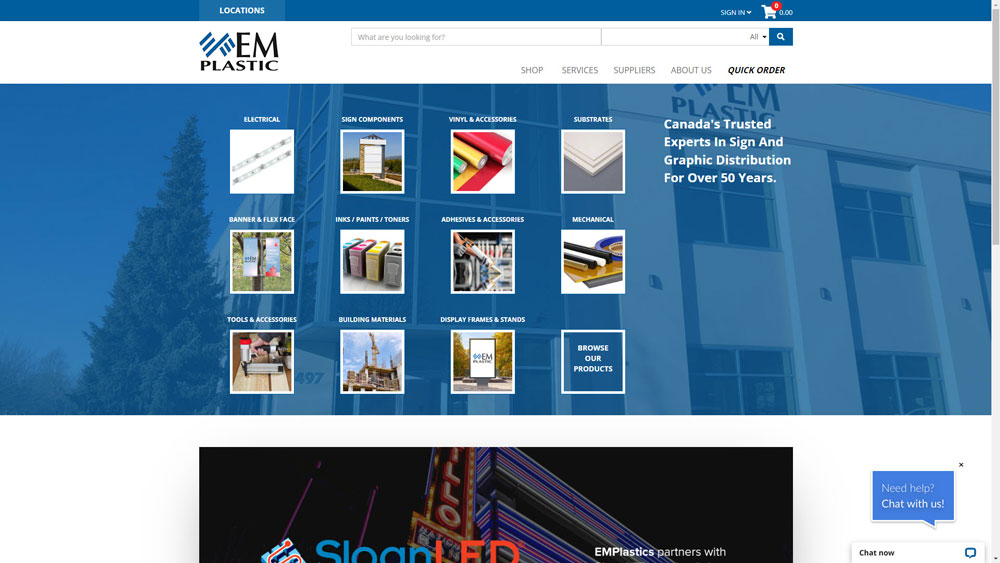 SEE THE SITE
Let's Find Your Perfect Solution
SmarterCommerce has collaborated with clients all over the world to provide them with the best possible solution for their JD Edwards system to thrive. Want to get started? Let's talk.
CONNECT WITH AN EXPERT