Authorization and Sales
---
The Authorization and Sales screen allows you to enter basic, level 2, and level 3 information that will be used to process the credit card transaction. Once all of the information required is entered press Continue.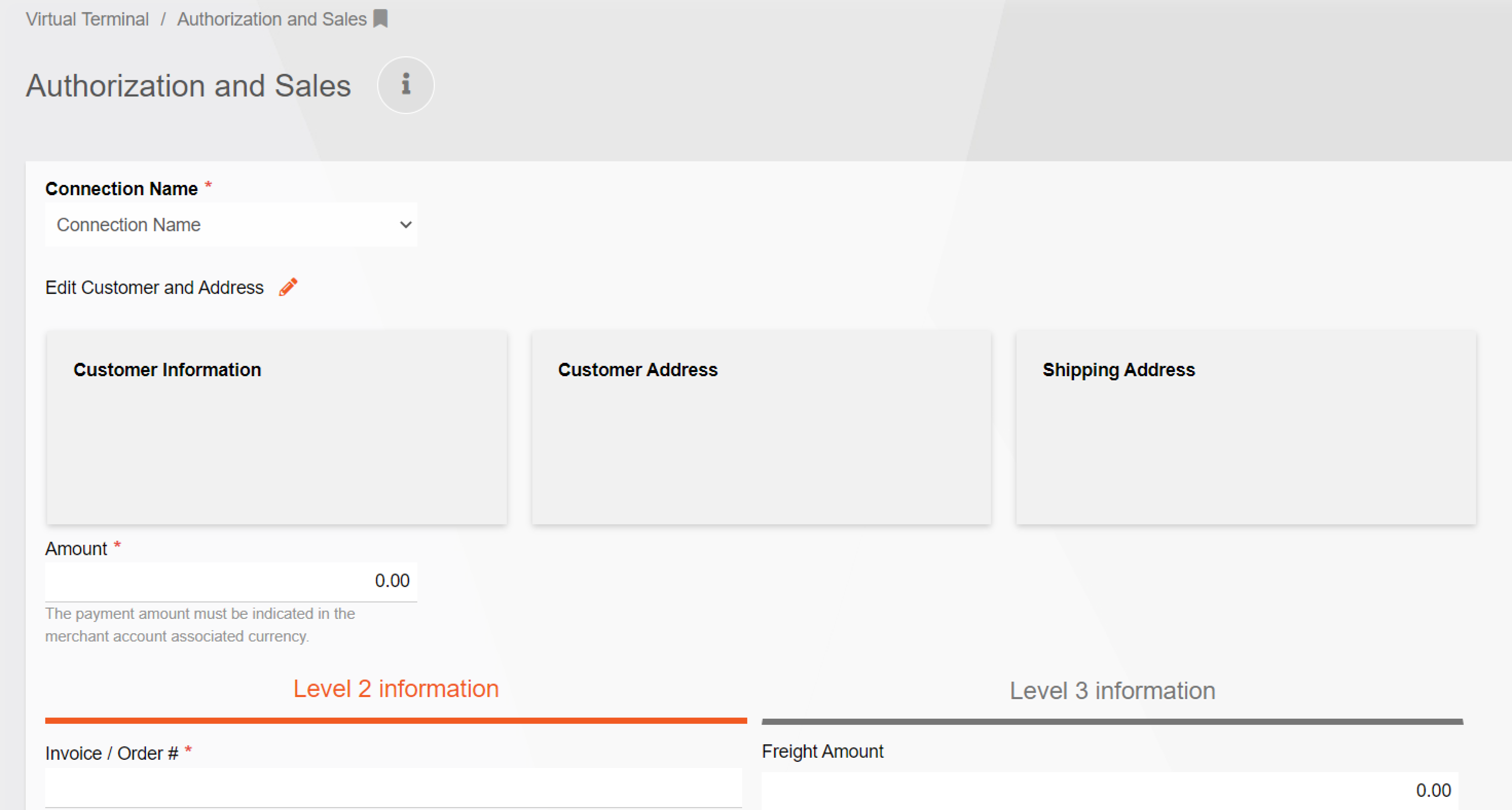 Once the transaction information has been entered and the Continue button is pressed the next step is to enter the credit card billing address. If it is the same as the Customer Address from the previous screen you can check the box. Otherwise, manually enter the credit card billing information. Please note if you re using Address Verification Service (AVS) as part of your fraud protection this is the address that will be used for comparison. Once all information on this screen is correct press the Enter Credit Card Information button.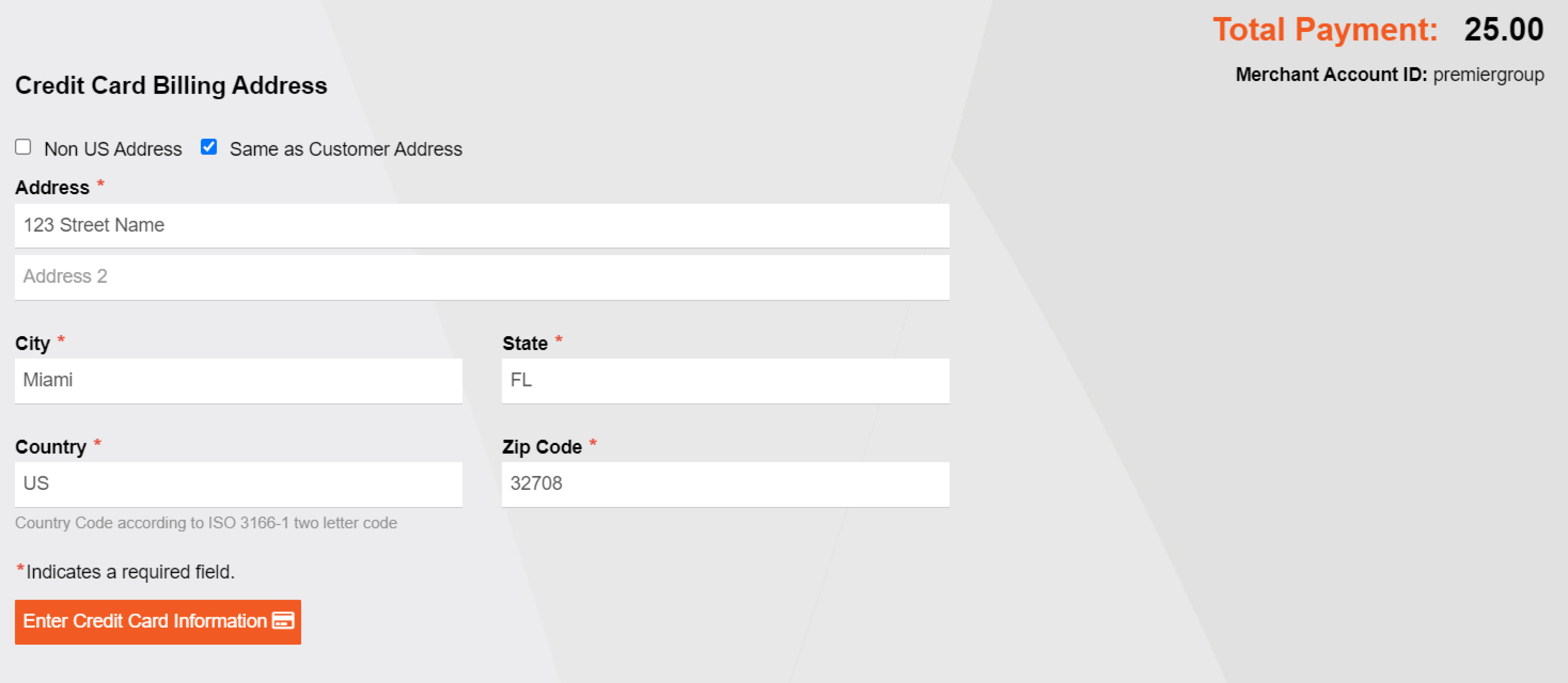 Now, enter the customer's credit card information and press Apply. The credit card information will be validated.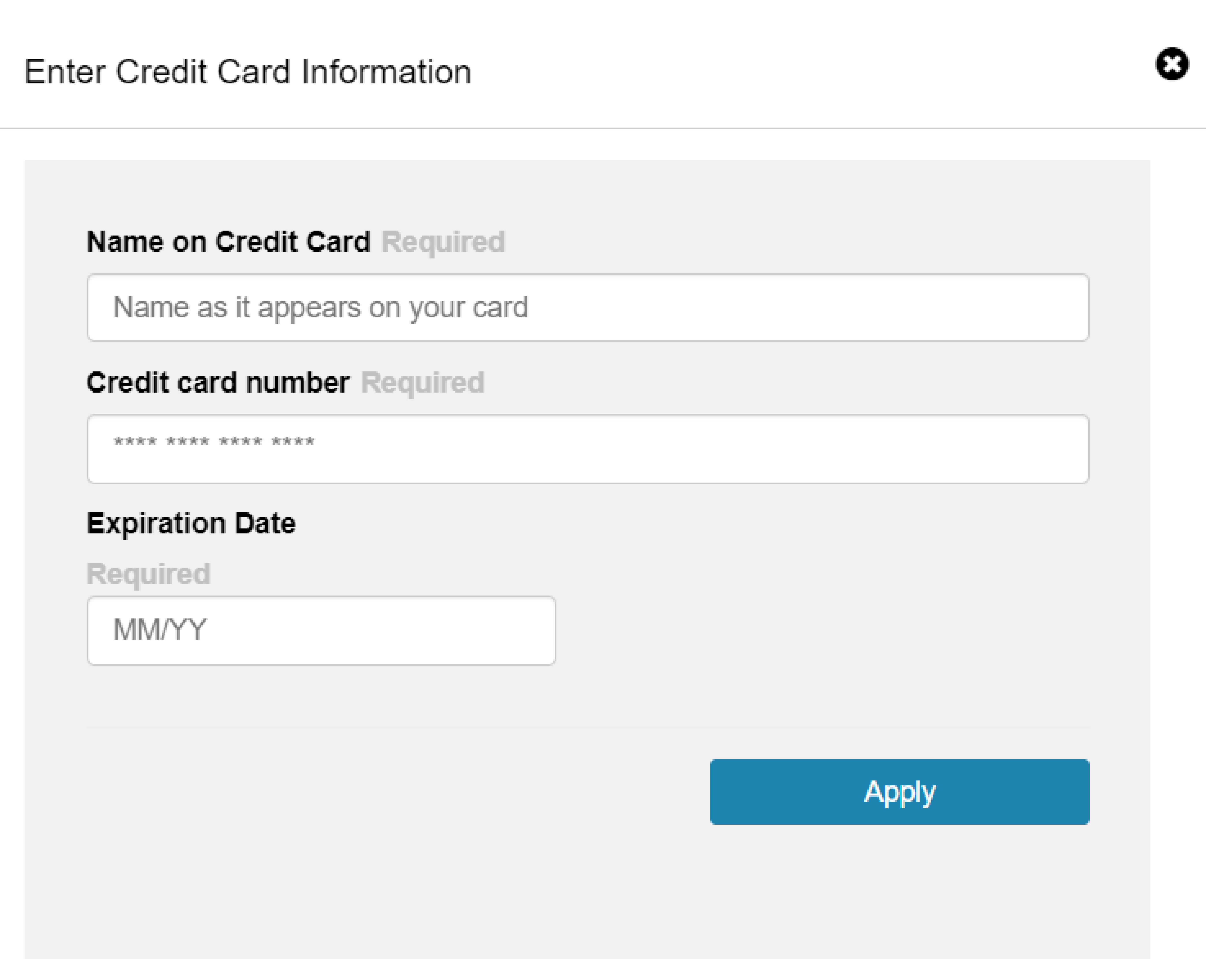 Once the credit card information has been validated the non-sensitive card information is displayed and the Process Payment button is activated.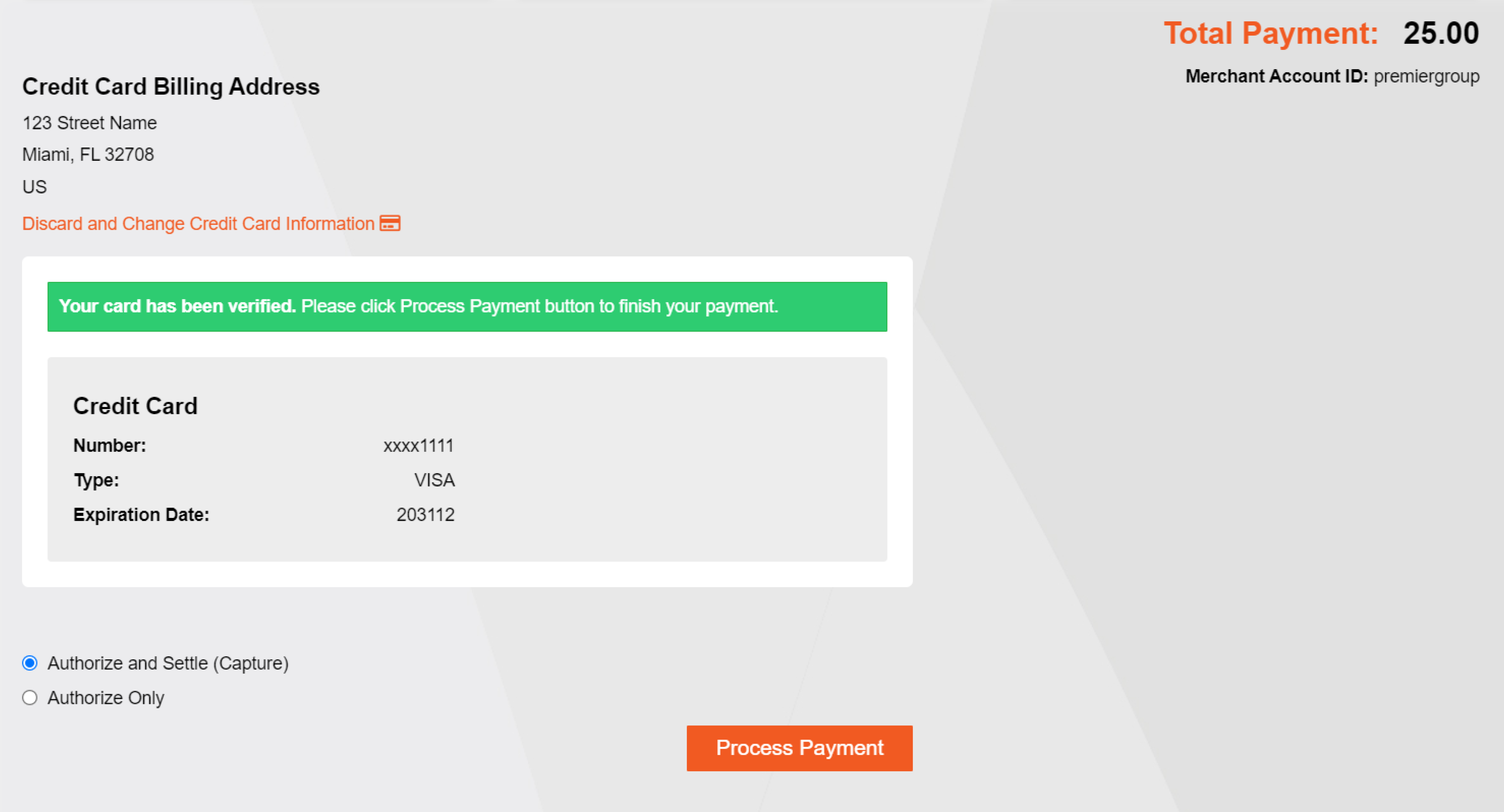 After the Process Payment button is pressed a payment confirmation page is displayed. You may choose to email a receipt, print a receipt, or enter a new receipt.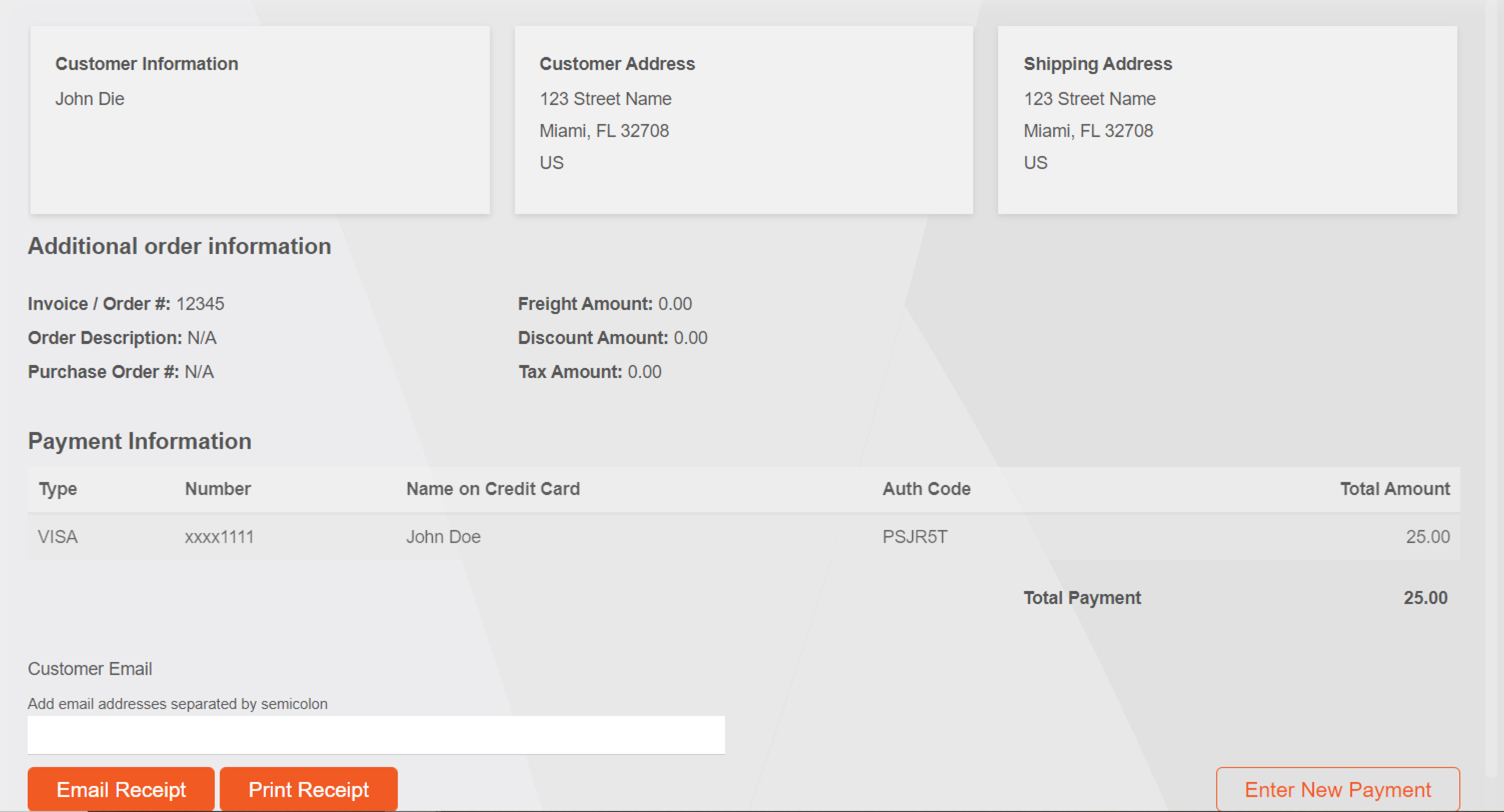 This Section Also Contains