User Activity
---
User Activity allows you to review activities that have happened within the Payment Processing Console. You can search for a specific User or IP Address information as well as filter by date range. An activity record is recorded for the following events:
Login Failed
Login Succeeded
Logout
Password Change Fail
Password Change Success
Email Sent
In addition anytime a setting is changed, a record is added, deleted or edited the activity will be logged.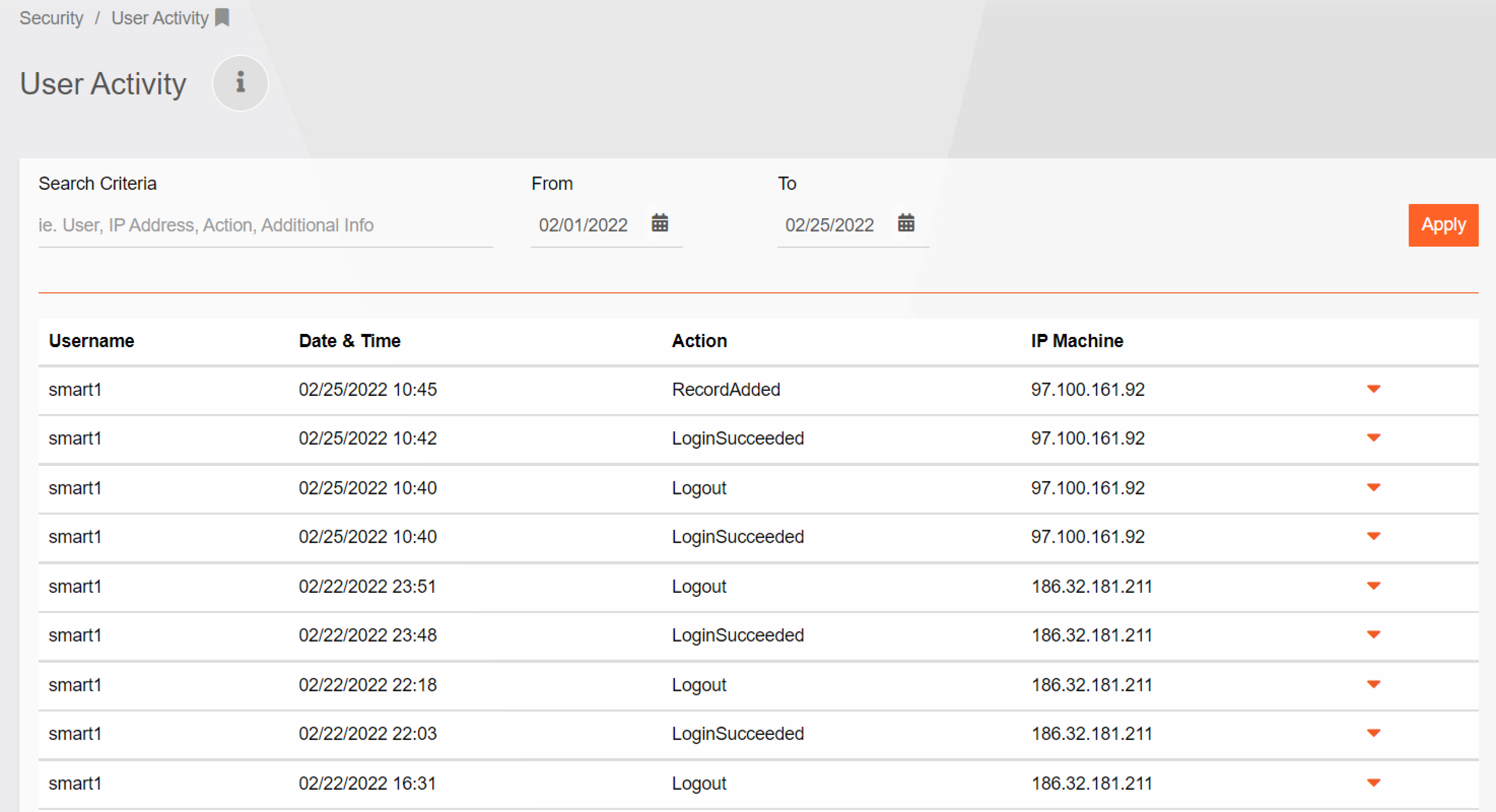 This Section Also Contains