Payment Transactions
---
This transaction list allows you to review transactions processed through the SmarterCommerce Credit Card Web Service. Please note that for the Live environment, transaction data will be preserved for 365 days. For the Test environment, transaction data will be preserved for 30 days.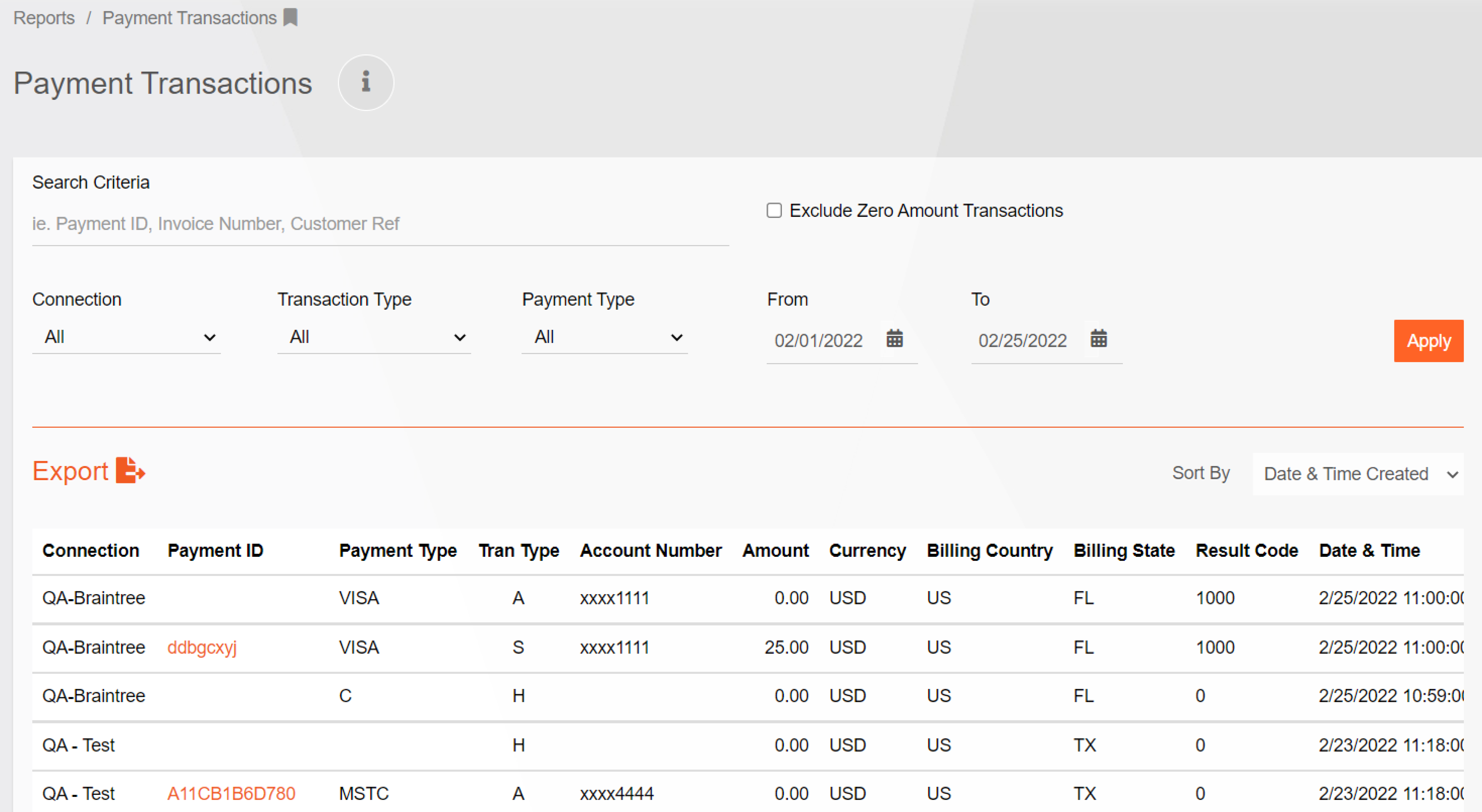 Searching for Records
You may enter search criteria into any of the available search fields. The fields available for filtering data are: Connection Name, Transaction Type (see below), Payment Type, and/or Transaction Date range. For each of these filters you can use the drop-down listing to review the possible values. Once you have entered your search criteria press the Apply button and your record set will be returned for your review.

For your convenience each Transaction Types is explained below:
| Type Code | Description |
| --- | --- |
| S | Sale |
| C | Credit |
| A | Authorization |
| D | Delayed Capture (settlement) |
| V | Void |
| F | Voice Authorization |
| O | Order |
| H | Hosted initialization Request (load hosted page form) |
| I | Inquiry (retrieve data for existing transaction) |
| R | Report |
| T | Vault (future use) |
If it is easier for you to analyze the results in Excel you may choose to export the data to Excel. Simply press the Export action to begin the export.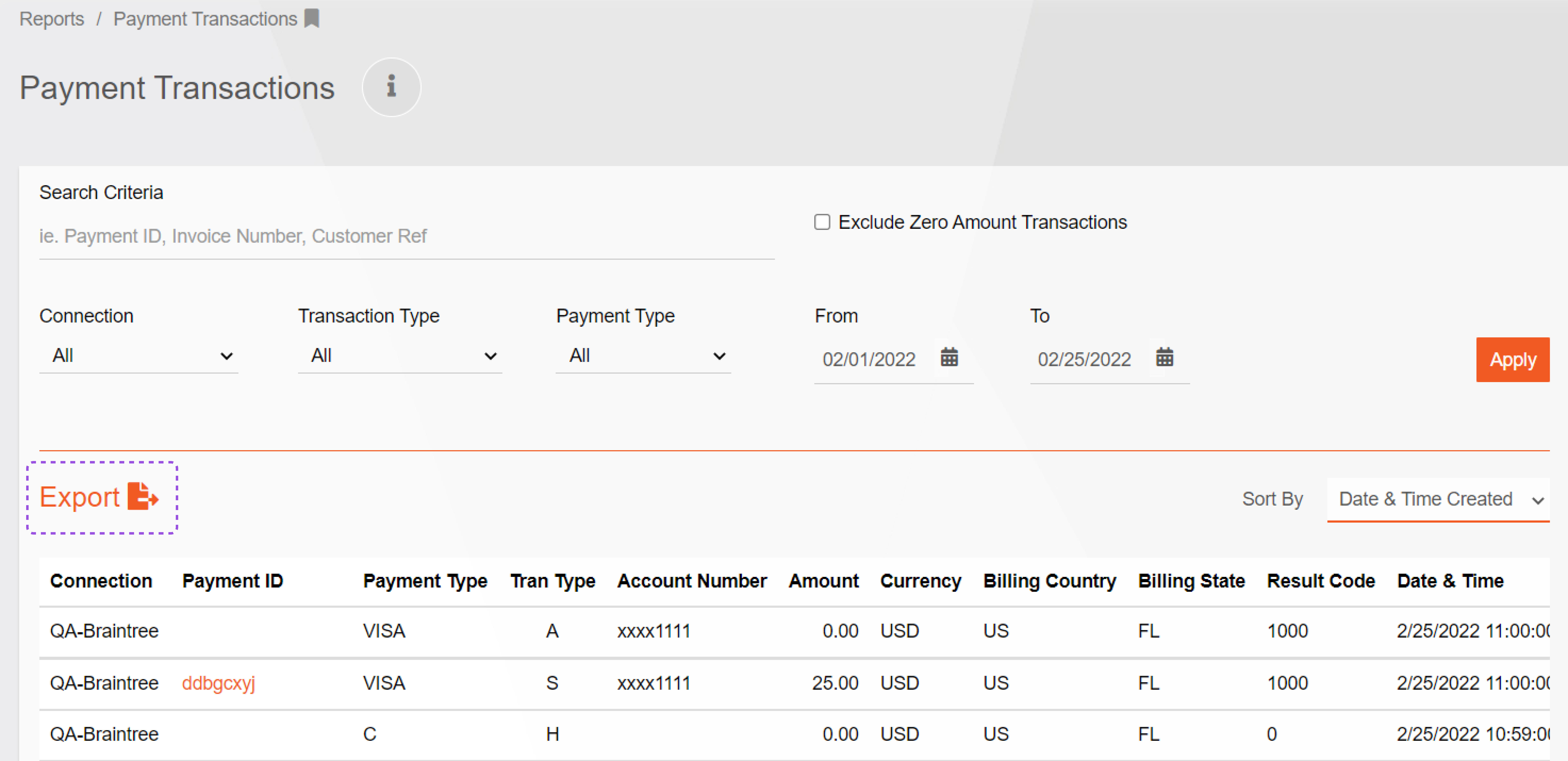 Please be aware that the use of wild cards (is: *, > , <, etc) is not supported in the search criteria fields.
Payment Detail Information
When the Payment ID hyperlink is pressed the payment details will be shown. The details will include, when available, level 3 processing (line items) information.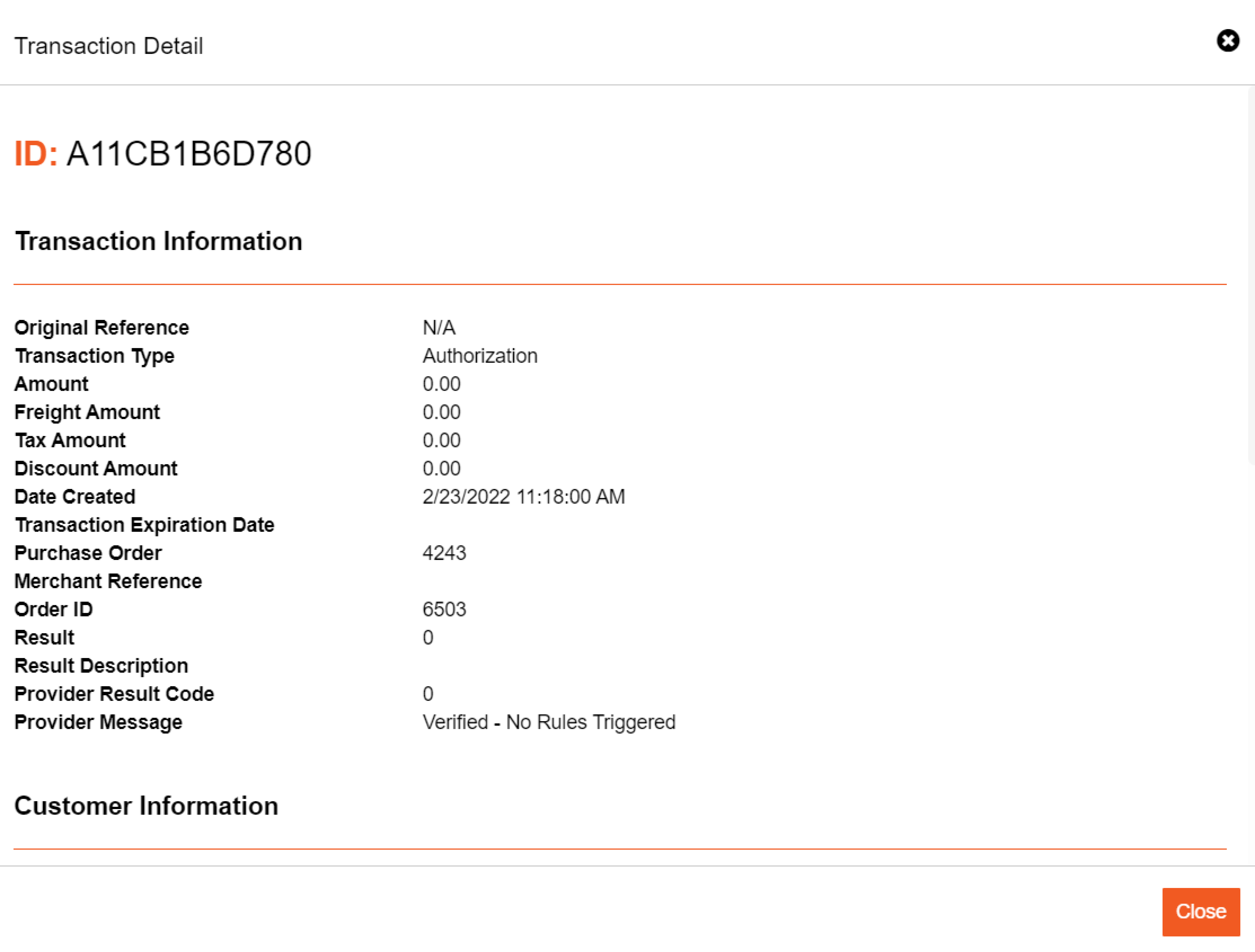 This Section Also Contains