Style & Configuration
---
There are several features on the Hosted Payment page that you can maintain. Each is explained below. The configuration tab is available on the Invoice, JDE, and Order Hosted Pages. In the configuration tab you can determine which payment methods are allowed and if discounts will be allowed.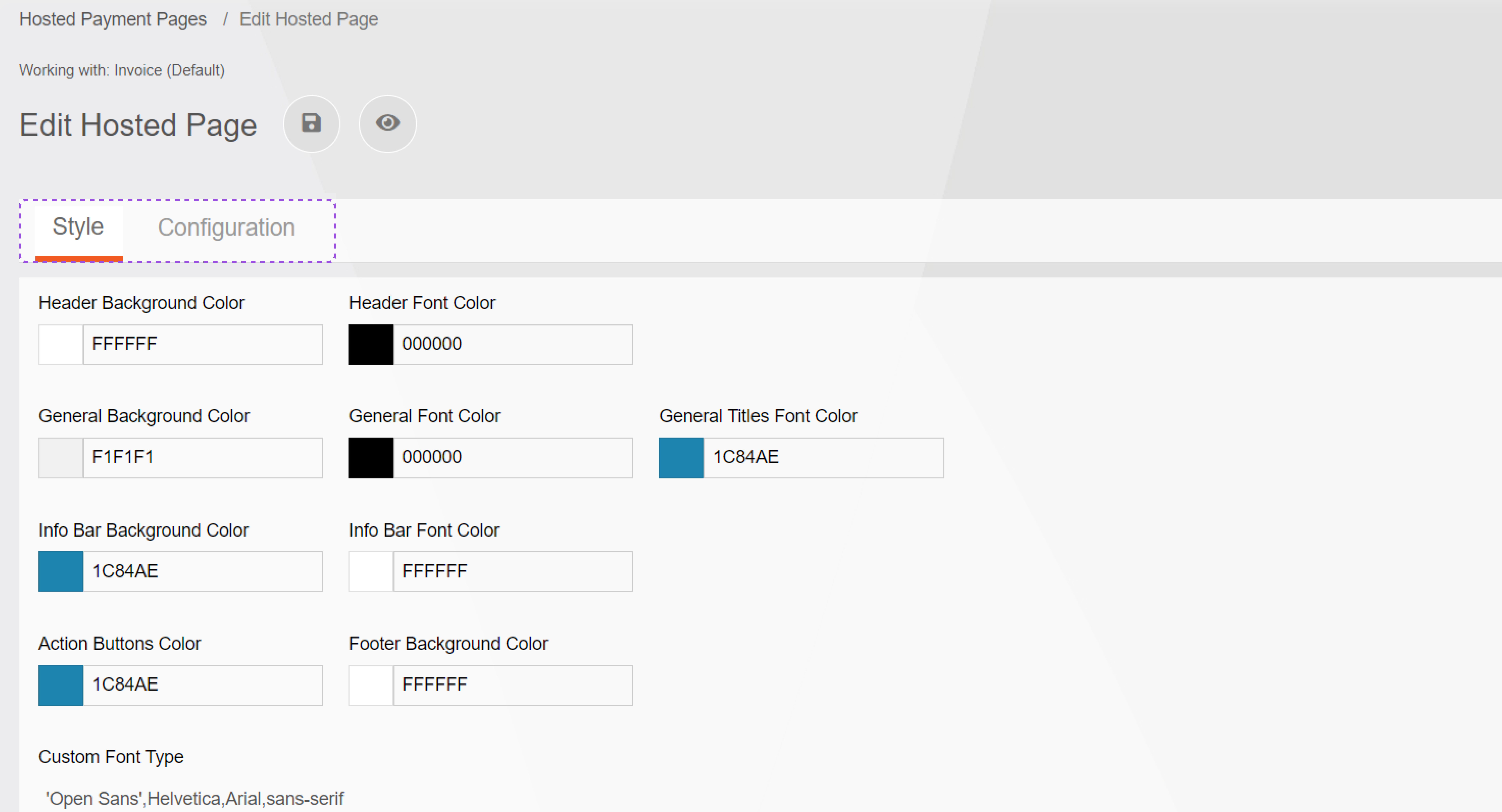 Style
Name
Explanation
Colors

The colors for various portions of the page can be configured and customized here.

Custom Font Type

When a custom font is selected for use it will show here. Please note the font specified must be a web safe font.

Main Logo Type

Define the main logo for the header section of the page using a URL or an image.

Footer Type

Define the footer section for the page. Options are:

Any Content

URL

Image

None
Configuration
Name
Explanation
Available Payment Method

Payment options available when paying invoices using the Pay Invoice by Email process. Based on connection type the following will be available for selection:

PayPal Payment

Credit Card

ACH

Google Payment

Apple Payment

Venmo Payment

Discount

Determines if discounts are considered by payment method.
This Section Also Contains