Store Locations
---
The physical placement of a payment device is a Store Location. Store locations may be filtered by Connection Name. You may also sort existing store locations by Location ID and Zip Code. Existing store locations may be edited or deleted.
Add Store Location
To add a new store location click Add. Enter the required information and Save.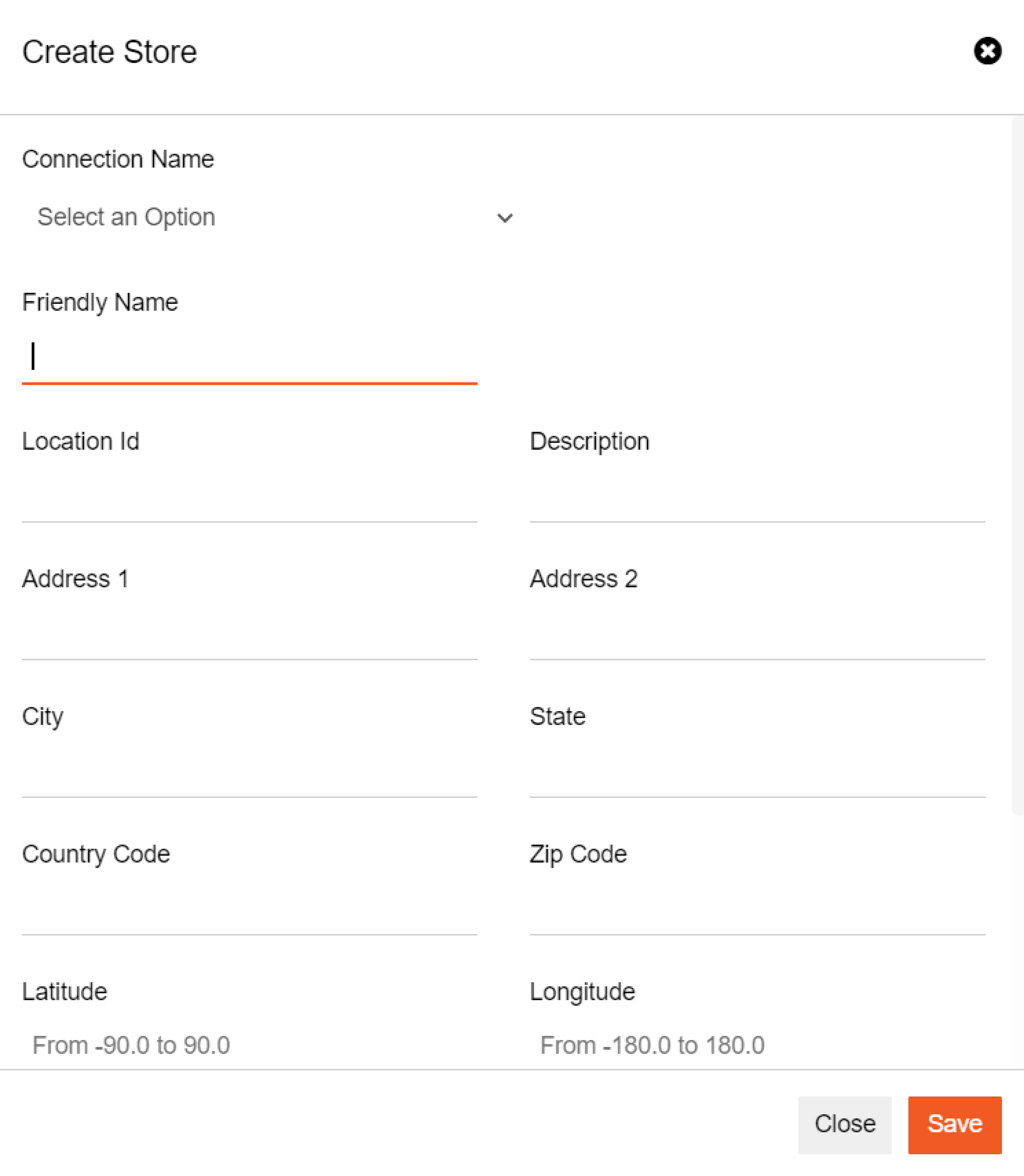 Import Store Location(s)
To create or update many store records at once press the Import icon. Download the Store Locations Template. Once the template is completed click Add Files. Then, press Import. To see which records were successful/unsuccessful go to the Import Results tab.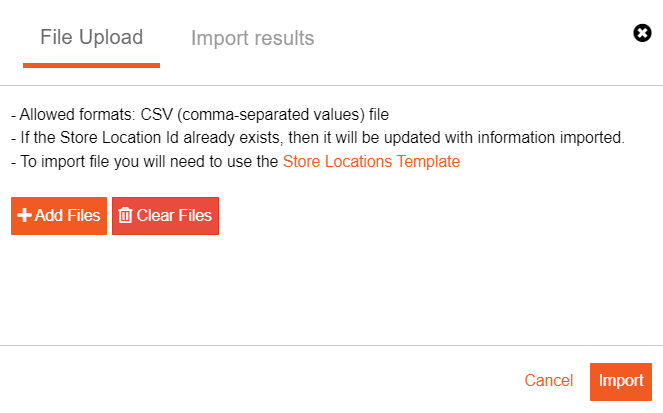 This Section Also Contains