Payment Devices
---
From this screen you can see all existing payment devices. Devices may be filtered by Connection Name and/or location. You may also sort existing devices by Device ID or Date Created. Additionally, Edit, Device Alias, Ping and Delete row actions are available.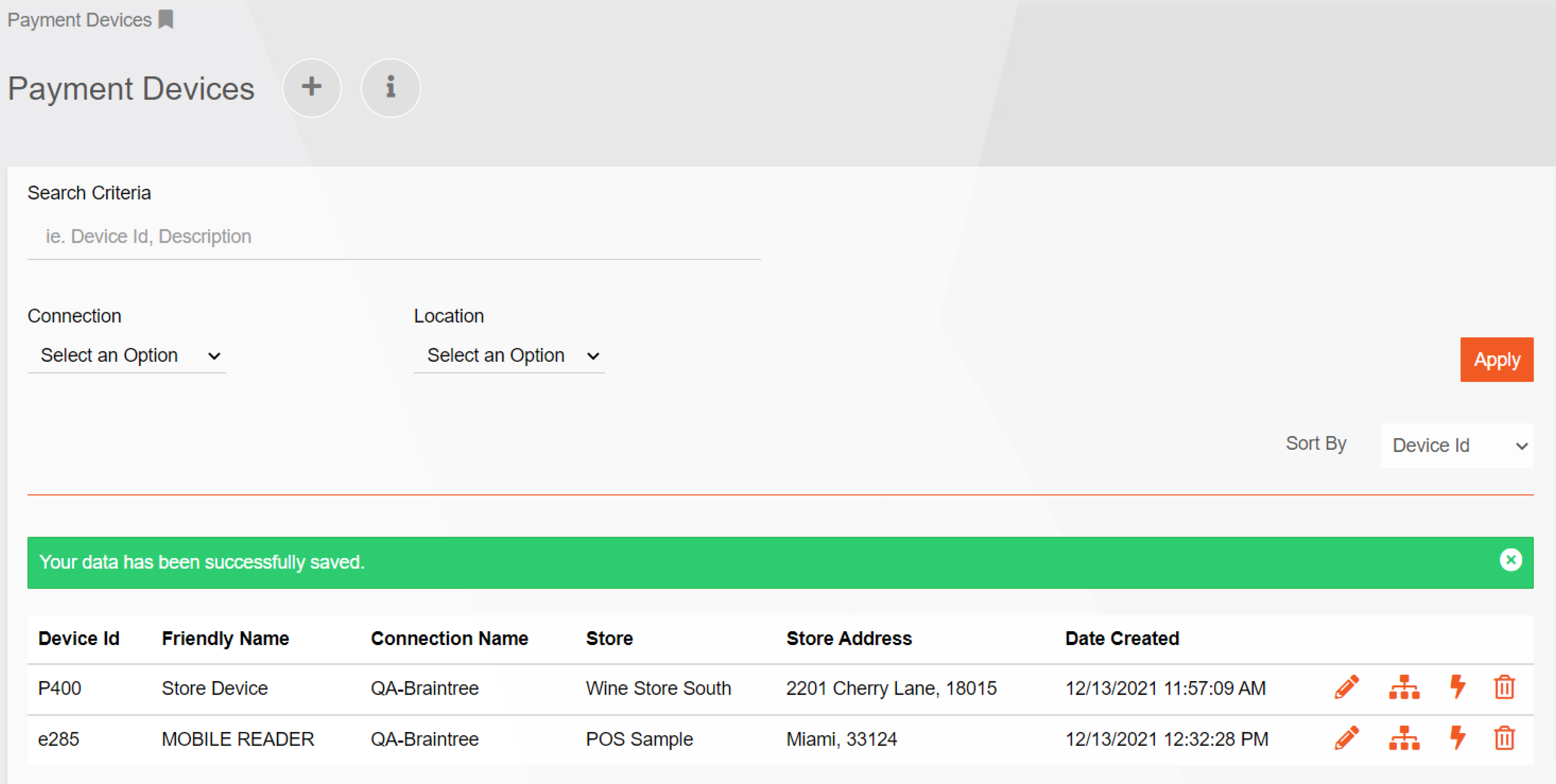 Add Payment Device
To add a new payment device simply click Add. Then, enter the required information and Save.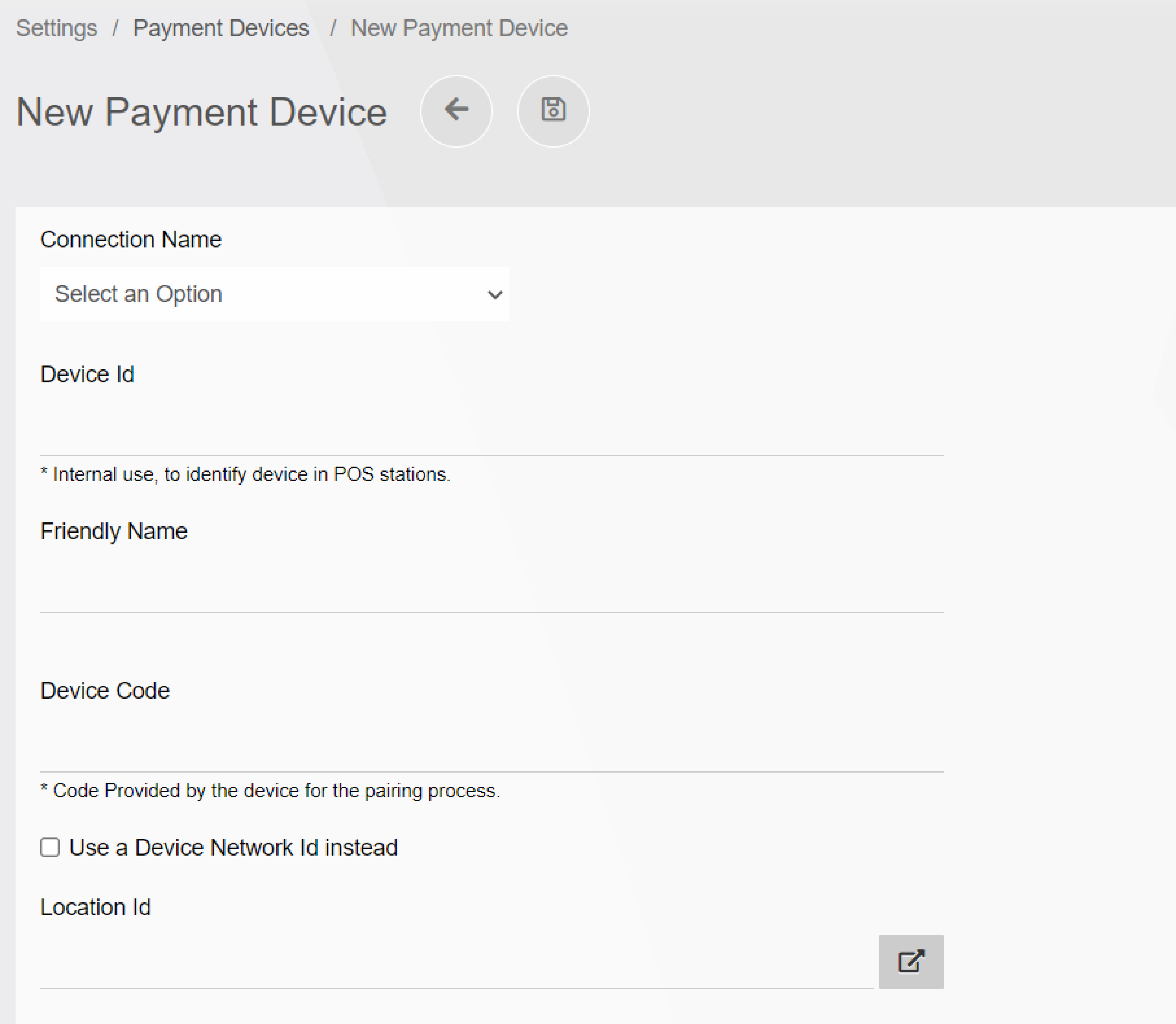 Edit Existing Payment Device
To edit an existing payment device press the Edit action. The Friendly Name, Network ID and Location ID may be changed as needed.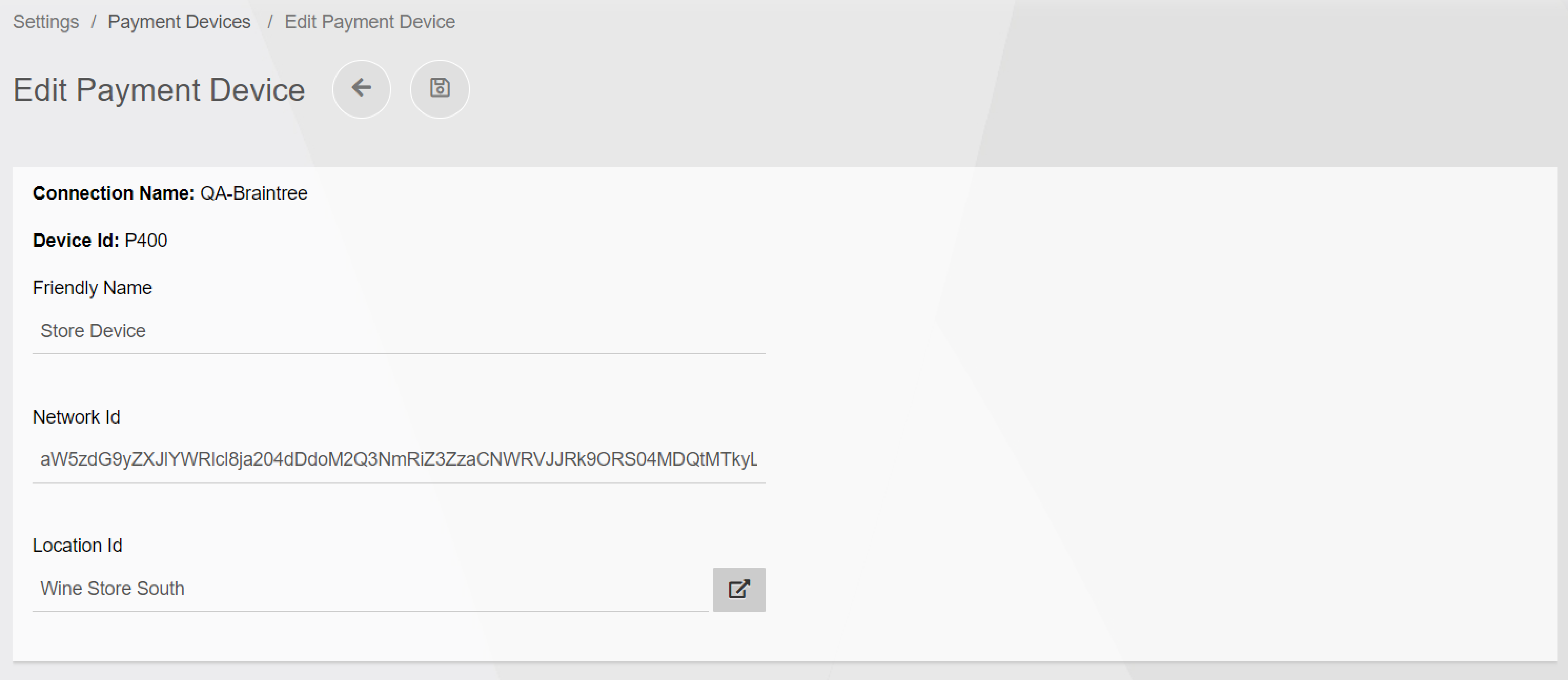 Payment Alias
To add or remove a payment alias click the Device Alias action.This allows you to define multiple virtual names to a device. Then, applications can reach and interact with the device using any of the assigned name aliases instead of the Id.
Ping Payment Device
To ping an existing payment device click Ping. A response will be shown on screen. Green indicates the device is online and reachable. Red means otherwise.
Delete Payment Device
To remove an existing payment device simply click Delete.
This Section Also Contains