Setting Up Carrier Insurance Charges
---
Carrier insurance is used to cover the cost of the parcels should they be damaged in shipment. You can setup carrier insurance for each specific carrier defined in your freight management system. Typically, but not always, carriers are liable for $100 with no extra cost if the package is lost or damaged. If the sender requests additional insurance there is a calculation used to provide such.
Step 1

Highlight the row for the carrier you wish to setup insurance charges for and press the insurance setup row action.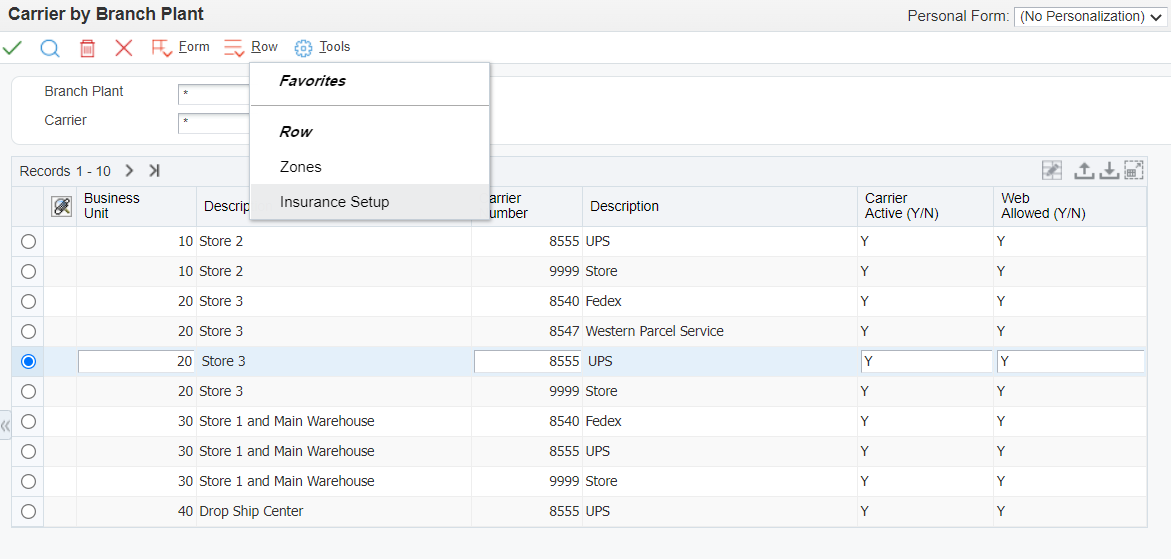 Step2
Enter the insurance information and press the Save button.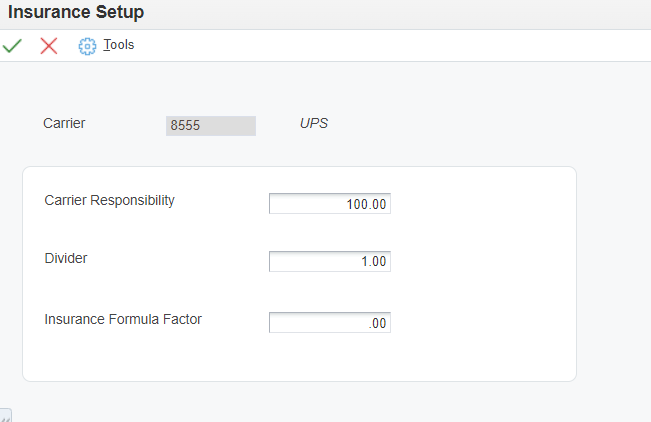 During order entry the calculation below is used to determine the amount charged for insurance:

(Insurance Amount -Carrier Responsibility)/Divider = X. Round X up to the nearest whole number. Now, multiply by the Factor and the result is the amount added to the order for coverage

| Name | Explanation |
| --- | --- |
| Carrier Responsibility | The dollar amount the carrier is responsible for it the package is lost or damaged. Example $100 |
| Divider | An additional charge for each formula divider sum or fraction thereof the valuation in excess of the formula divider valuation will be assessed to which the factor applies. |
| Insurance Formula Factor | Factor value by which the valuation amount is multiply to calculate the insurance charge. |
This Section Also Contains