Import Promotional Content
---
SmarterCommerce offers the option of importing content such as promotional content using an excel spreadsheet template. This allows you to create or update many records at once, as an alternative to making one-by-one updates in Sitefinity/SmarterCommerce.
Go to SmarterCommerce
Click Promotional Content in the Catalog Management section
Click Import
Download the import template. This is a pre-formatted template that includes all the relevant information that can be captured in Sitefinity/SmarterCommerce.
Once the template is populated, click Select Files to find the document on your computer and upload to SmarterCommerce
Confirm the upload is complete and check for errors.

Go to SmarterCommerce > Task Manager. Once the Task Status of your file upload is "Done". Click on that task.
Click on the "…" which will open a series of options – click Download. Open the downloaded file.
Check the last two columns Import Status and Import Message to identify and address any errors. Edit and re-upload the file as needed.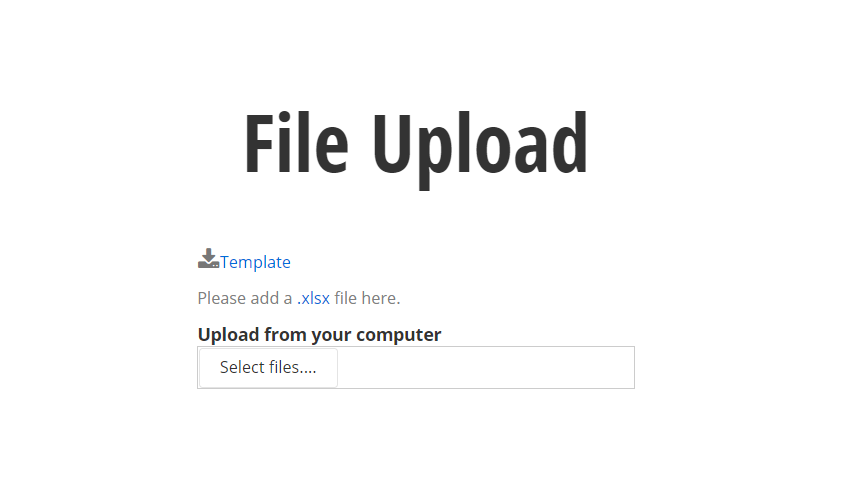 Name
Explanation
Required
Requirements
Content Url Name
Internal unique key/ID for the Promotional Content.
Yes

Must be lowercase, no spaces, no special characters except - ! ( ) @ ' _ Digits allowed.

Name
Promotional Content name for internal use.
Yes
Language
The website translation that this content will appear for.
Yes
Use standard HTML language codes. (e.g., EN = English; ES = Spanish)
Html Content

The promotional content or messaging that you would like displayed on the frontend of your Catalog or Category Node.

You can choose where exactly the content appears within Catalog Widget settings.


Yes

Enter the HTML for the promotional content or messaging you would like to appear on the frontend.

Enter as plain text or HTML.

This Section Also Contains