Invoice Tax Summary
---
To print tax summary on your Invoice go to the processing options for the UBE. On the print tab set processing option 14 (Print Tax Summary) to value 3: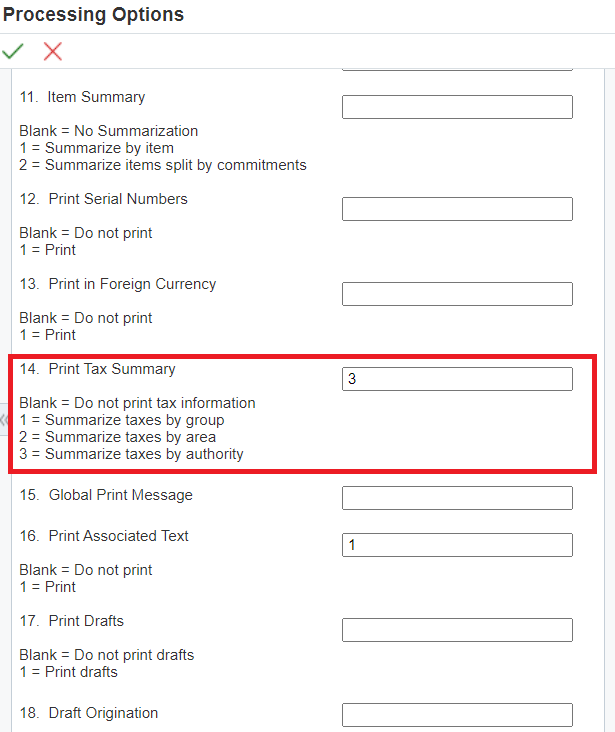 With this configuration you can now see the Tax Group Summary section. This section shows the tax authorities and how the tax is distributed in them.


The AvaTax Console shows the transaction detail. The sum of the document lines should match with the information printed in the invoice.