Email Server
---
The Email Server option allows you to configure the settings needed for the application to send email notifications.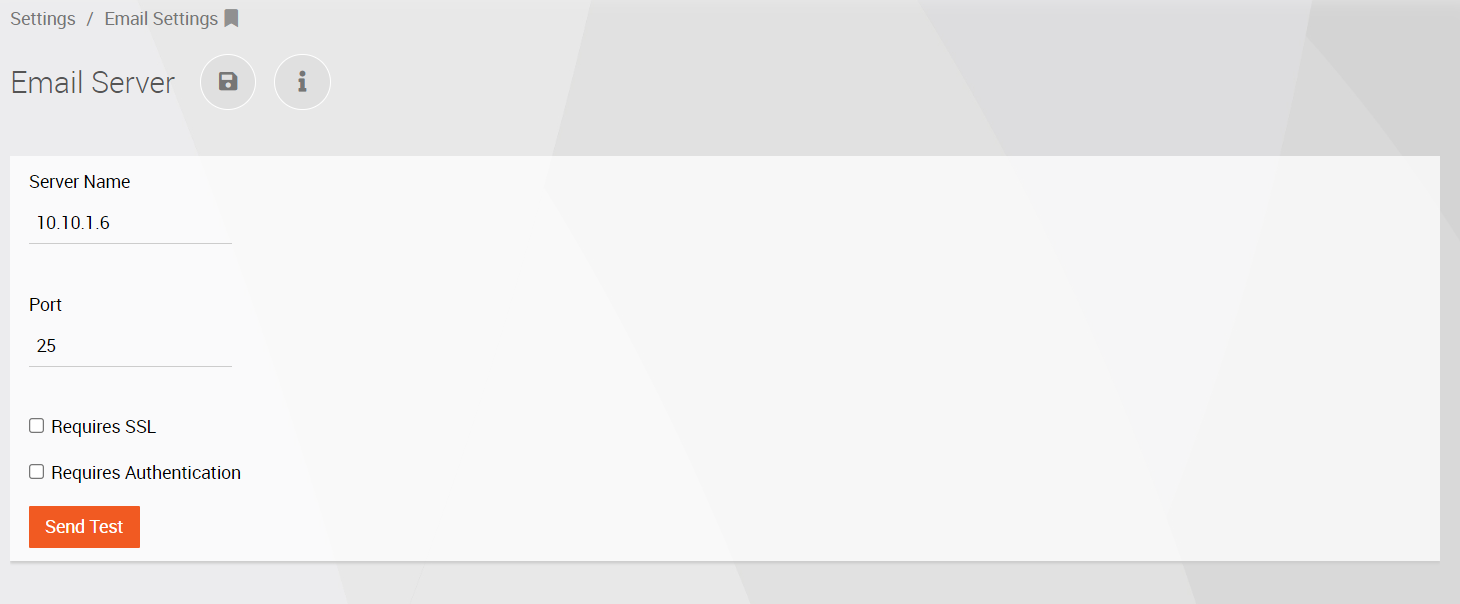 Name
Explanation
Server Name
The name or IP address of the email server.
Port
The port used by the email server to send emails.
Requires encrypted connection (SSL)

Does the email server require an encrypted connection?

Yes / No
Server requires authentication

Does the email server require a user and password to send emails?

Yes / No
Send Test
When pressed a pop-up screen will enable you to enter the From, To, Subject, and Body for your test email. You can use this test email to validate your email server configuration.
This Section Also Contains