Tax Transaction Deshboard
---
Transaction Dashboard allows you to analyze data graphically in three categories: Total Documents by type, Total Estimated Documents by type, and Total Invoiced Documents by type. Each category has two charts available for a better appreciation: Donut type and Bar type.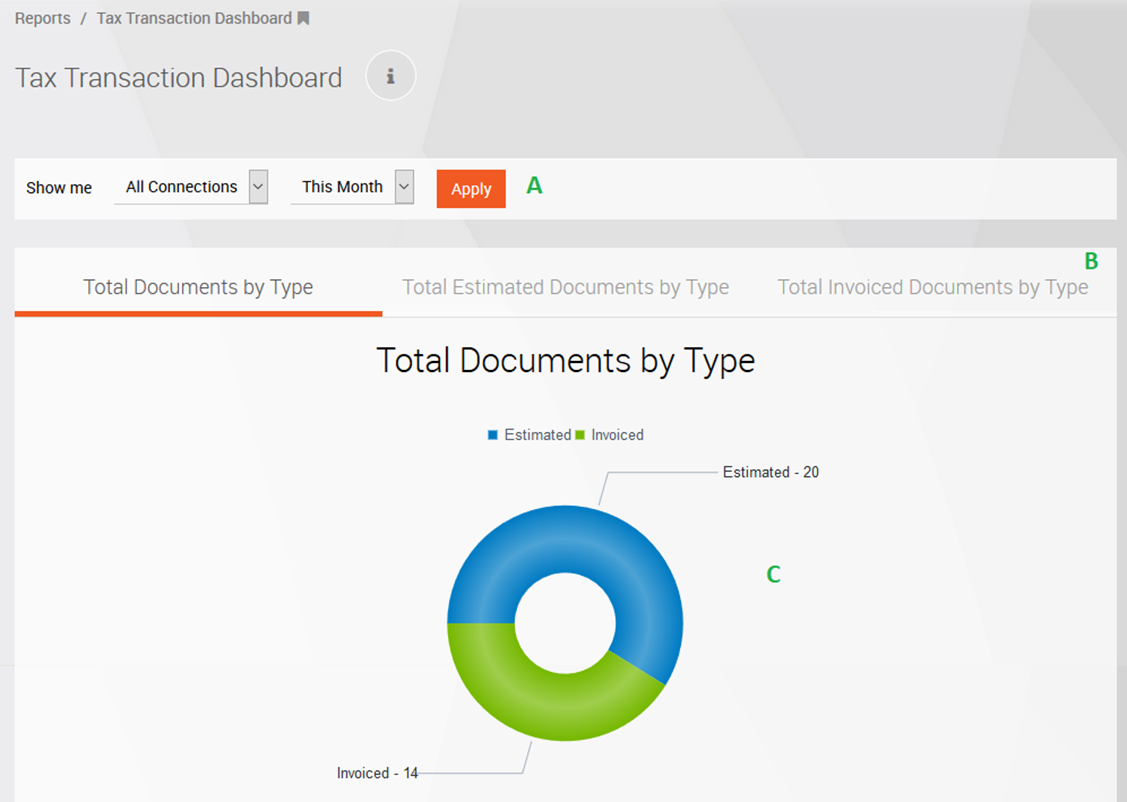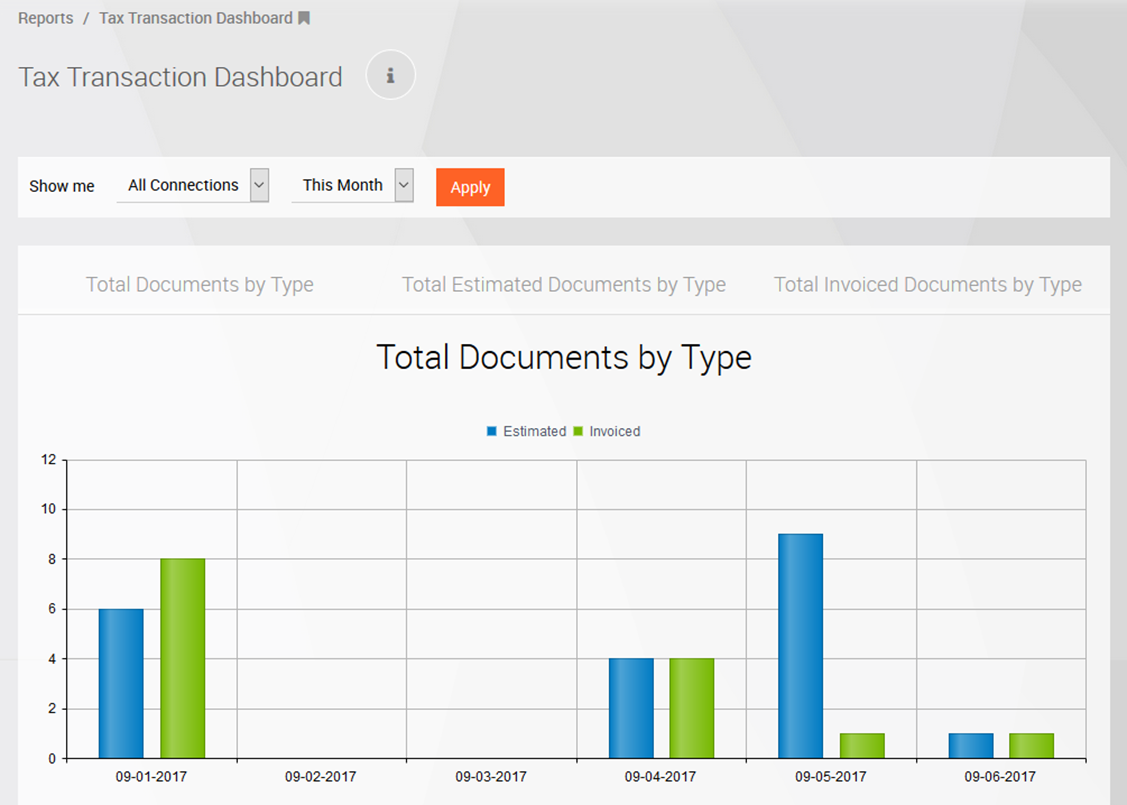 A. Filter Section allows you to select relevant information only.
B. This section is the navigation panel that allows you to quickly navigate to each category by clicking on it. Also, you can use your mouse wheel or if you are on a touchpad (laptop) use two fingers to simulate a mouse wheel to access the next or previous charts.
C. Each category display data using the Donut and Bar charts.
Filter Section:
Enter the proper information and click Apply to view the results.

This Section Also Contains