Add/Maintain Allowed IP Address
---
Click on Create or Edit and enter the proper IP address and Description into the fields. Upon entry of the information click Save. The record will be saved and displayed within the listing. If you do not want to save the information click close.
The Tax Processing Console is designed to support single IPV4 and IPV6 addresses. IPV6 addresses must be entered without the scope ID.
CIDR notation is supported for IPV4 and IPV6 establishing the first valid direction and the mask. Mask must not exceed 1024 usable addresses.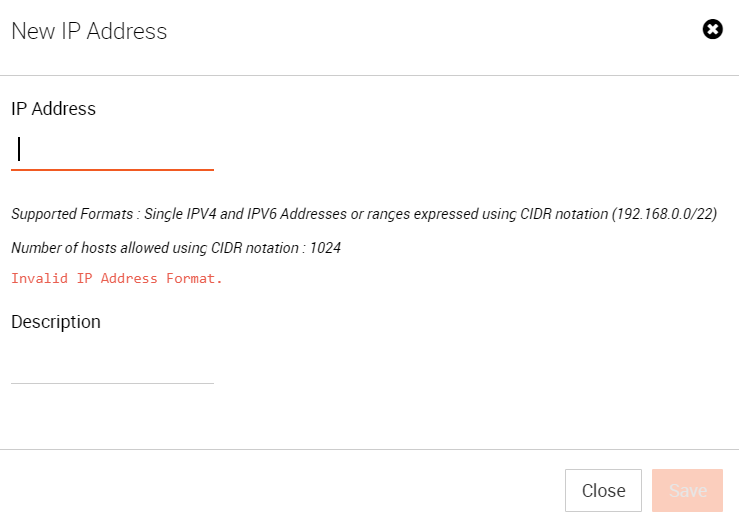 Due to the technical and complex nature of the CIDR notation we recommend additional research before using this feature, starting from the simplest definition: https://en.wikipedia.org/wiki/Classless_Inter-Domain_Routing
To the most complex: https://tools.ietf.org/html/rfc4632
This Section Also Contains